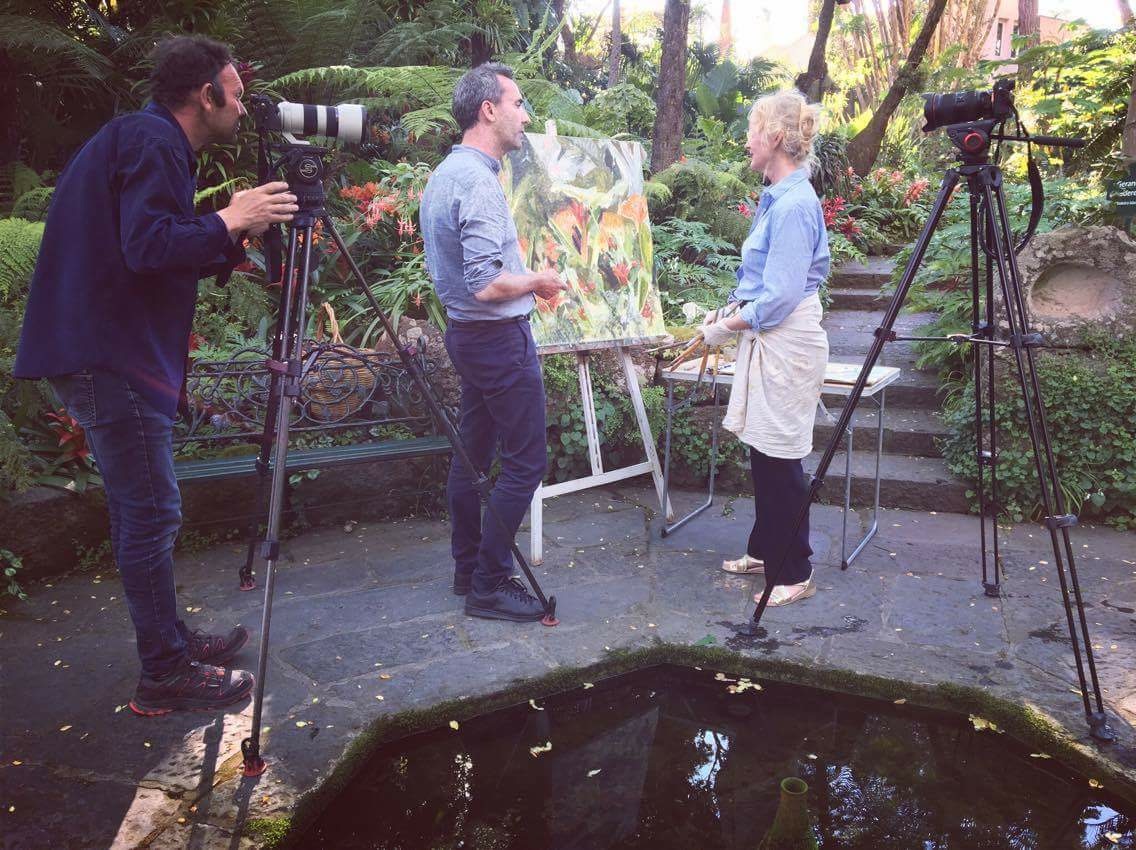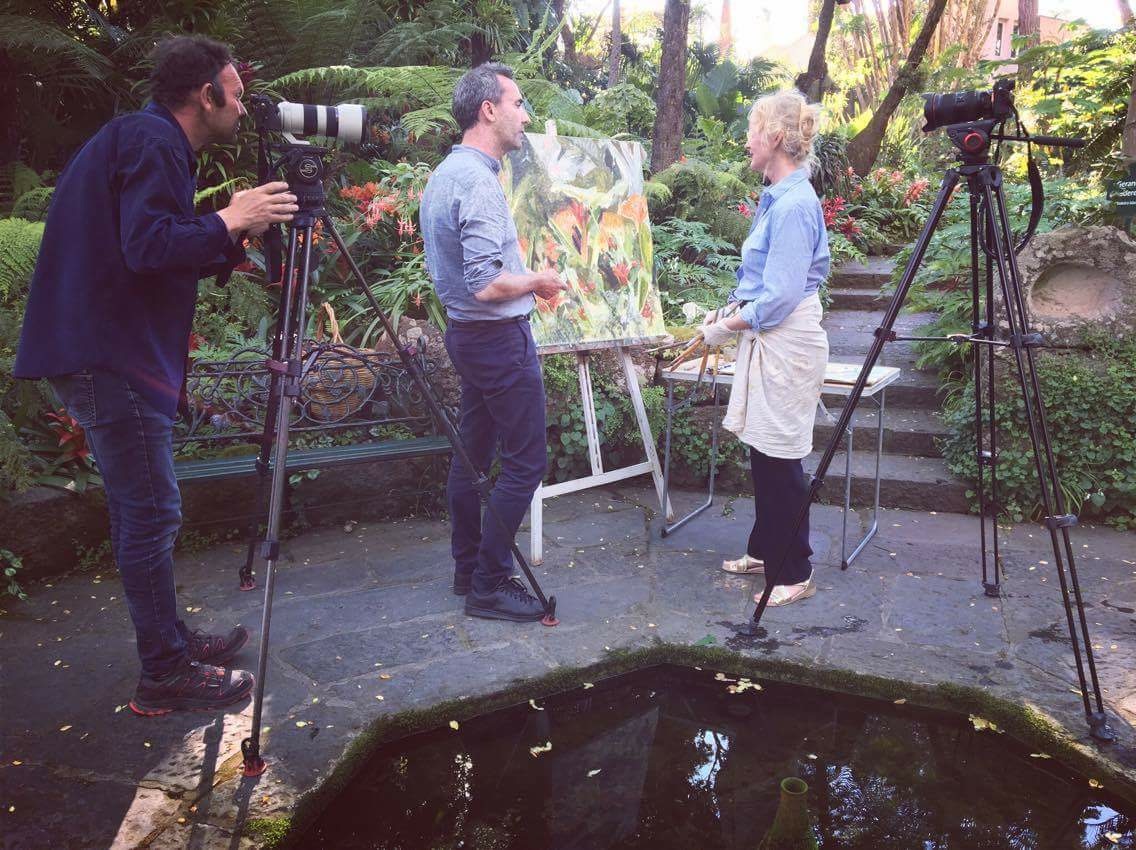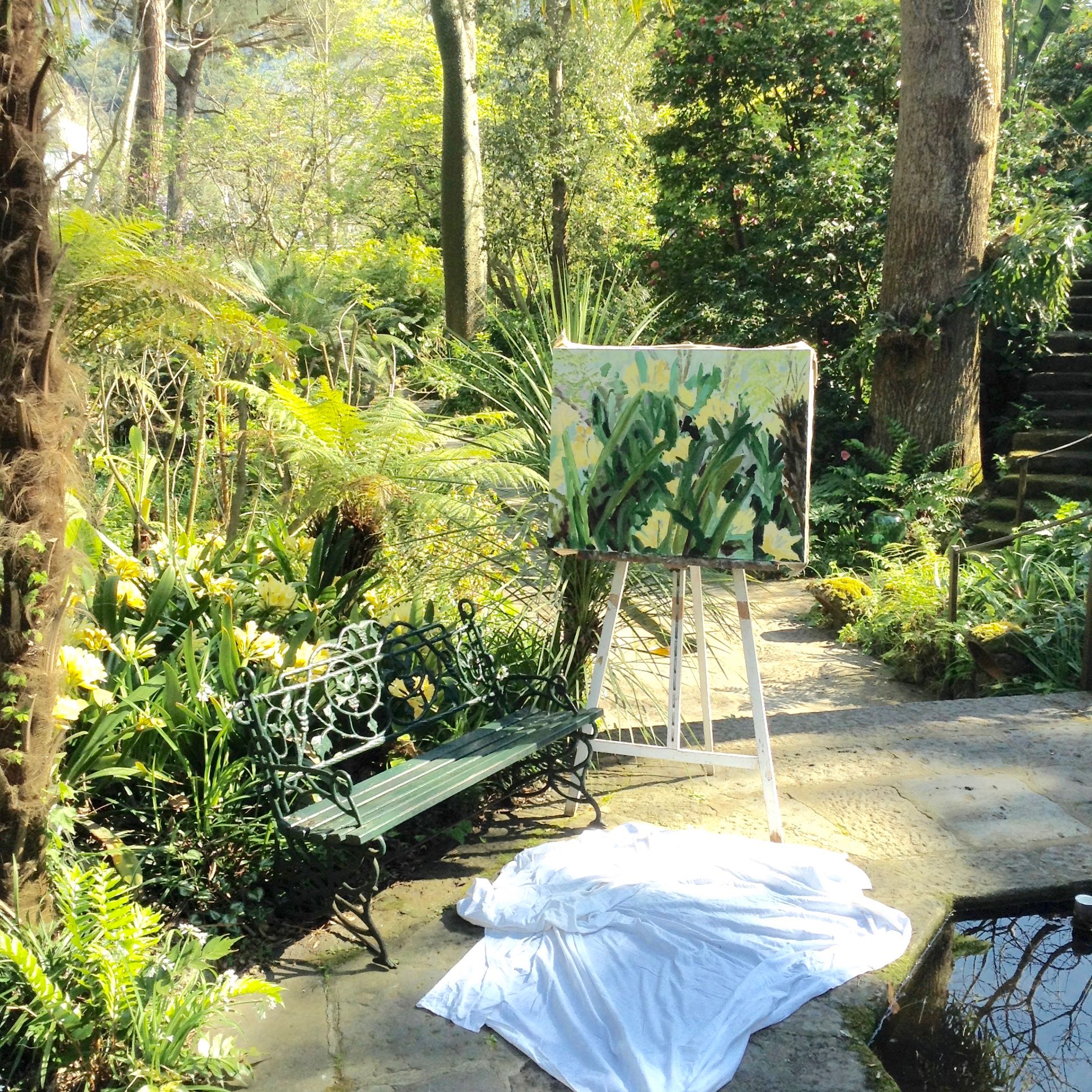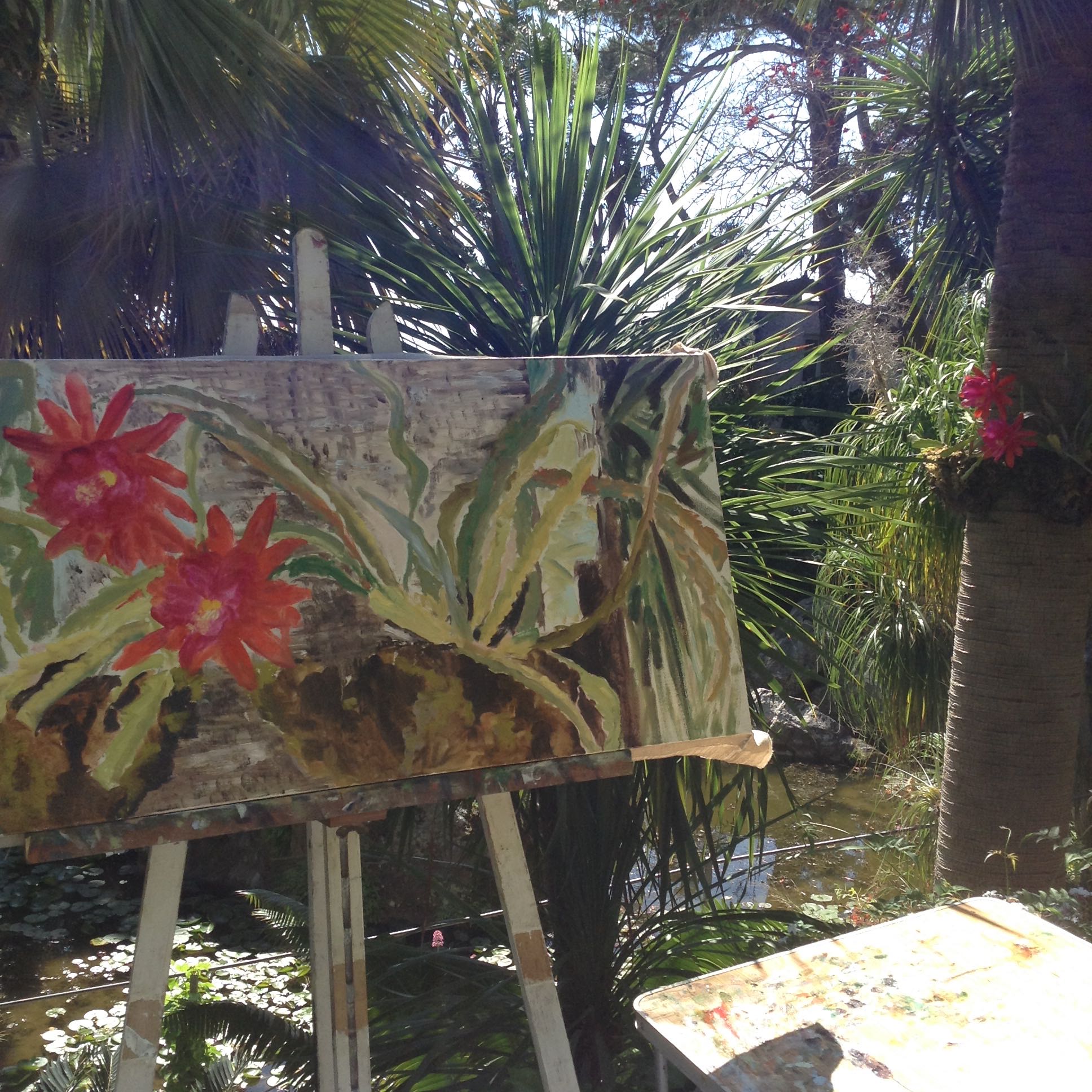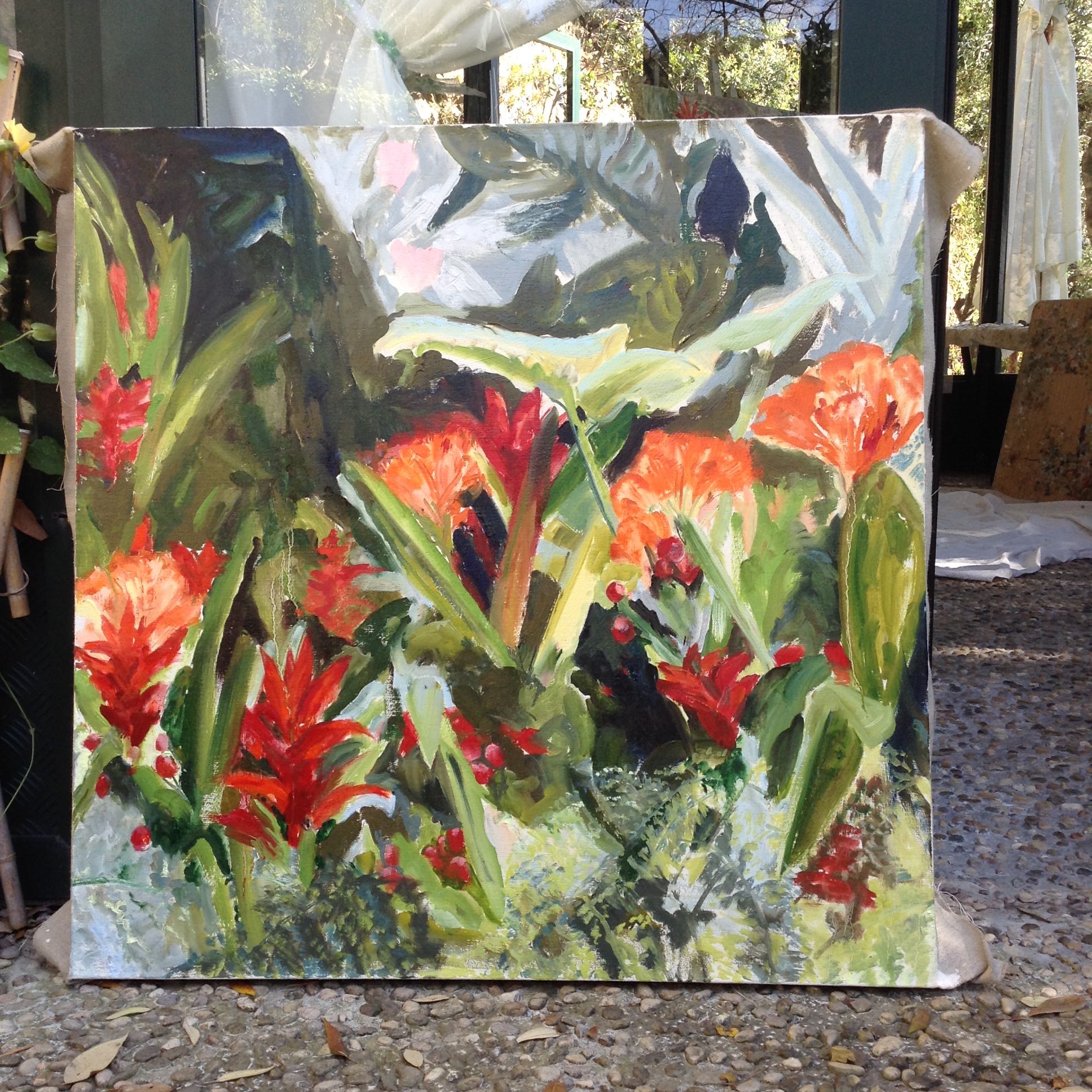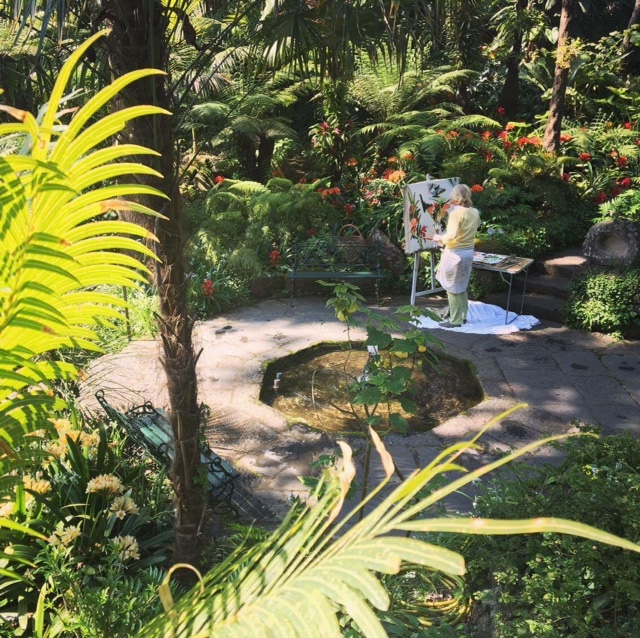 Gianne's Monthly News – April  2017
Dear Friends,
I am painting at La Mortella Garden on the island of Ischia in the Bay of Naples. I've been here since March 15 to witness the beginning of spring. Every day awakenings in nature inspire new thoughts and potential images for paintings. As always, I am on a race to finish a painting before my subject changes, trying to capture the evolution.
I take the bus to the garden from the port of Forio, then walk down a noisy street full of cars and tuk-tuks to arrive at the gate of La Mortella.  Once the gate slides closing behind me, I experience a surrounding, permeating feeling of silence, green and calm. I can only hear the birds and the fountains created by Russell Page. The garden becomes my refuge, my resort, my oasis.
With this new body of work, I am thinking about interpretation, how can I translate the intensity of this rapid mental transformation from busy noise to extreme calm, this contrast to a two dimensional pictoral image.  Also, I was interviewed for the excellent ARTE television series JARDINS D'ICI ET D'AILLEURS with Jean-Philippe Teyssier.  I will appear on his program featuring La Mortella garden next season, 2018.  He has filmed around 50 gardens in Europe, including some of the gardens where I have painted: Domaine du Rayol, Hanbury Gardens, and Ninfa. Here is the link for Ninfa, and the others are available for streaming on the web. I highly recommend his series.
http://www.arte.tv/guide/fr/066315-001-A/jardins-d-ici-et-d-ailleurs
Wishing you all a happy spring.
Gianne