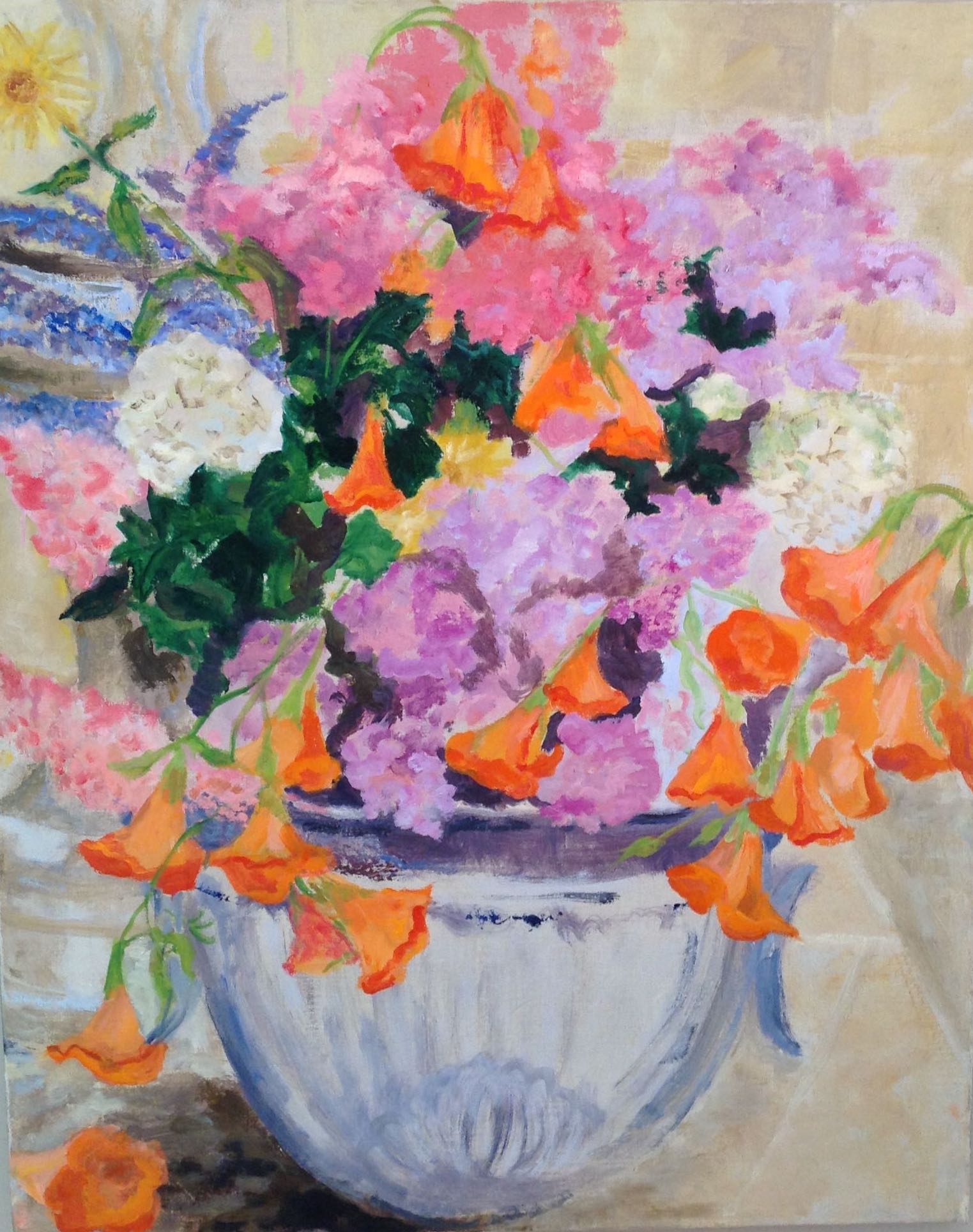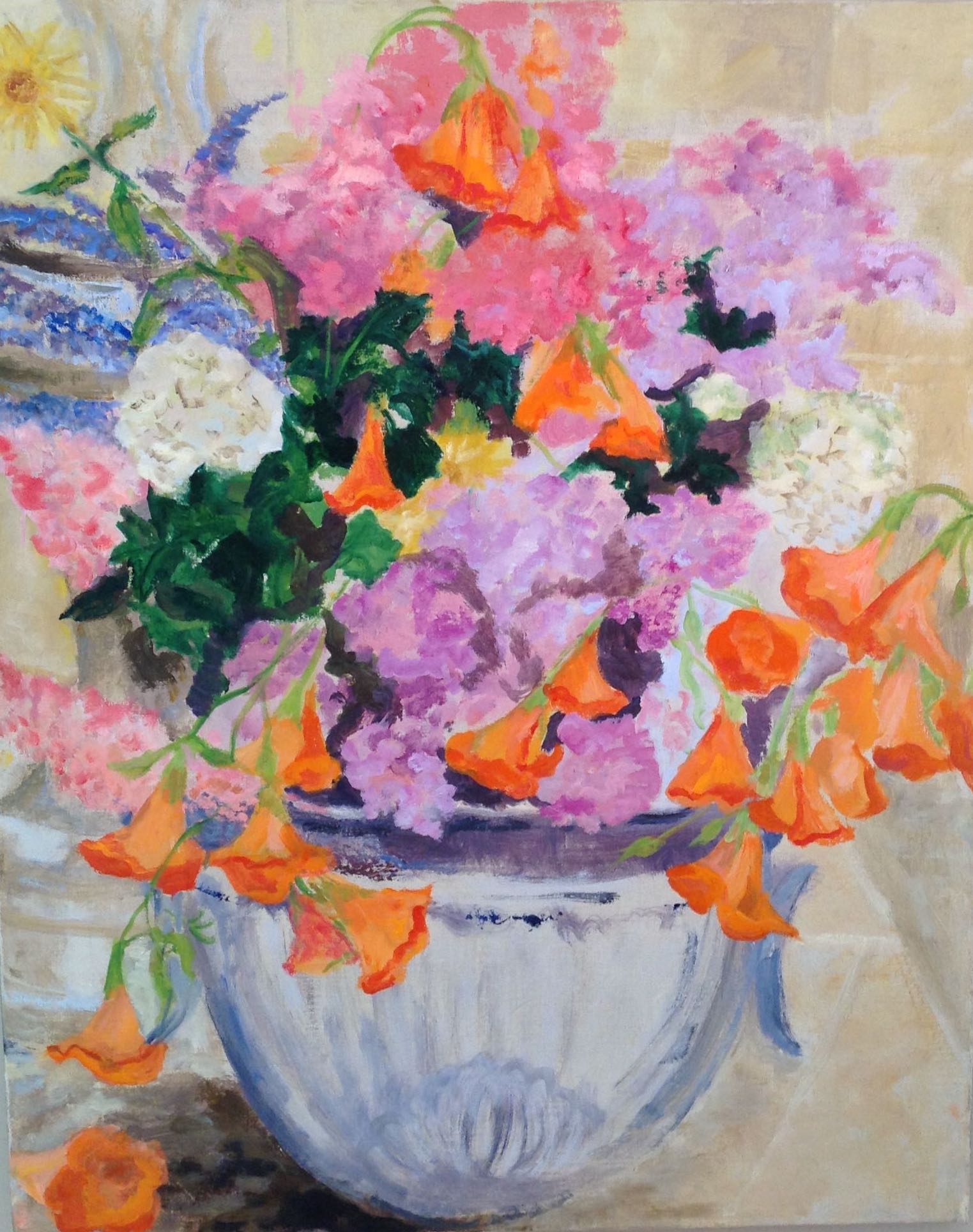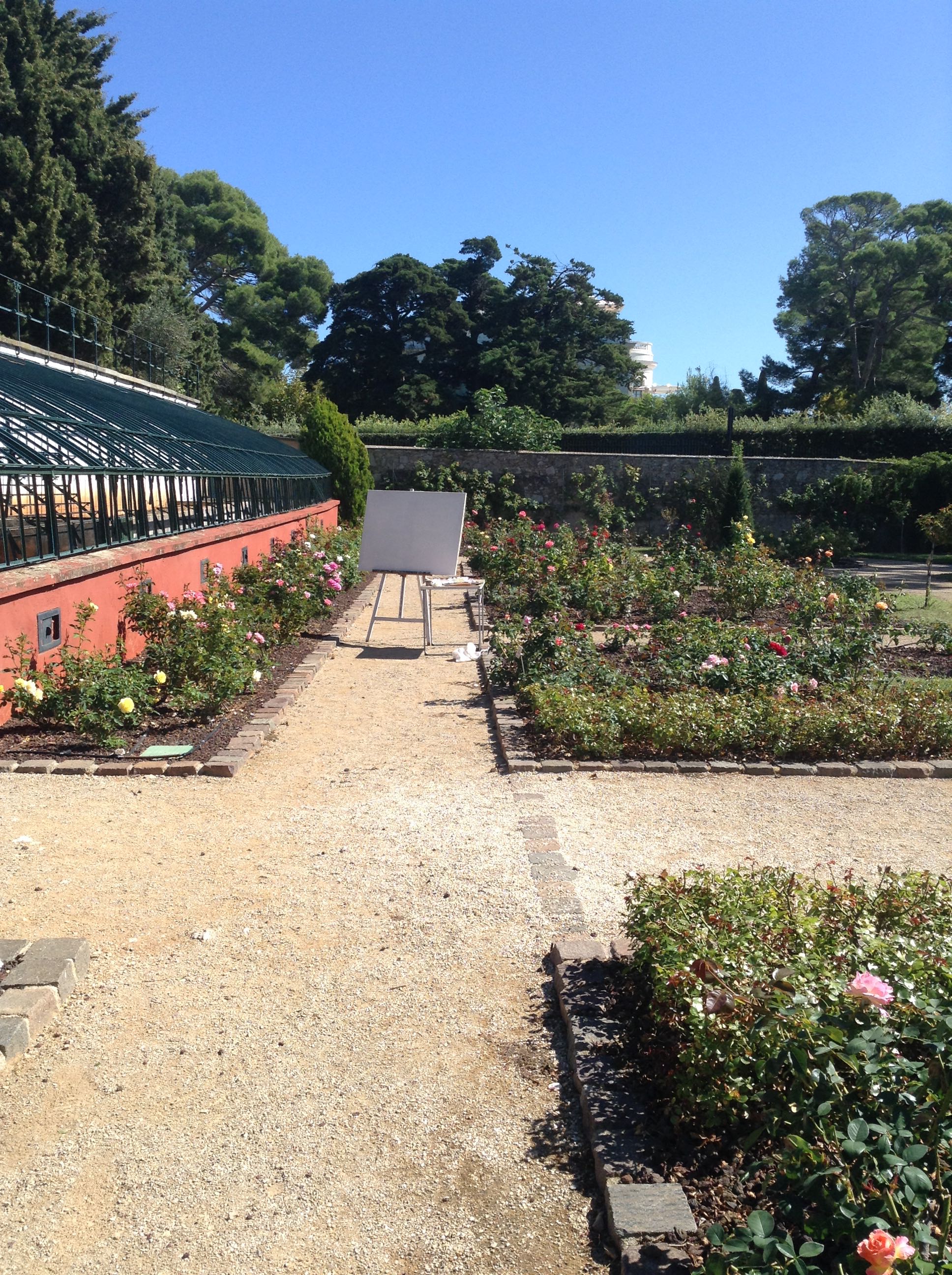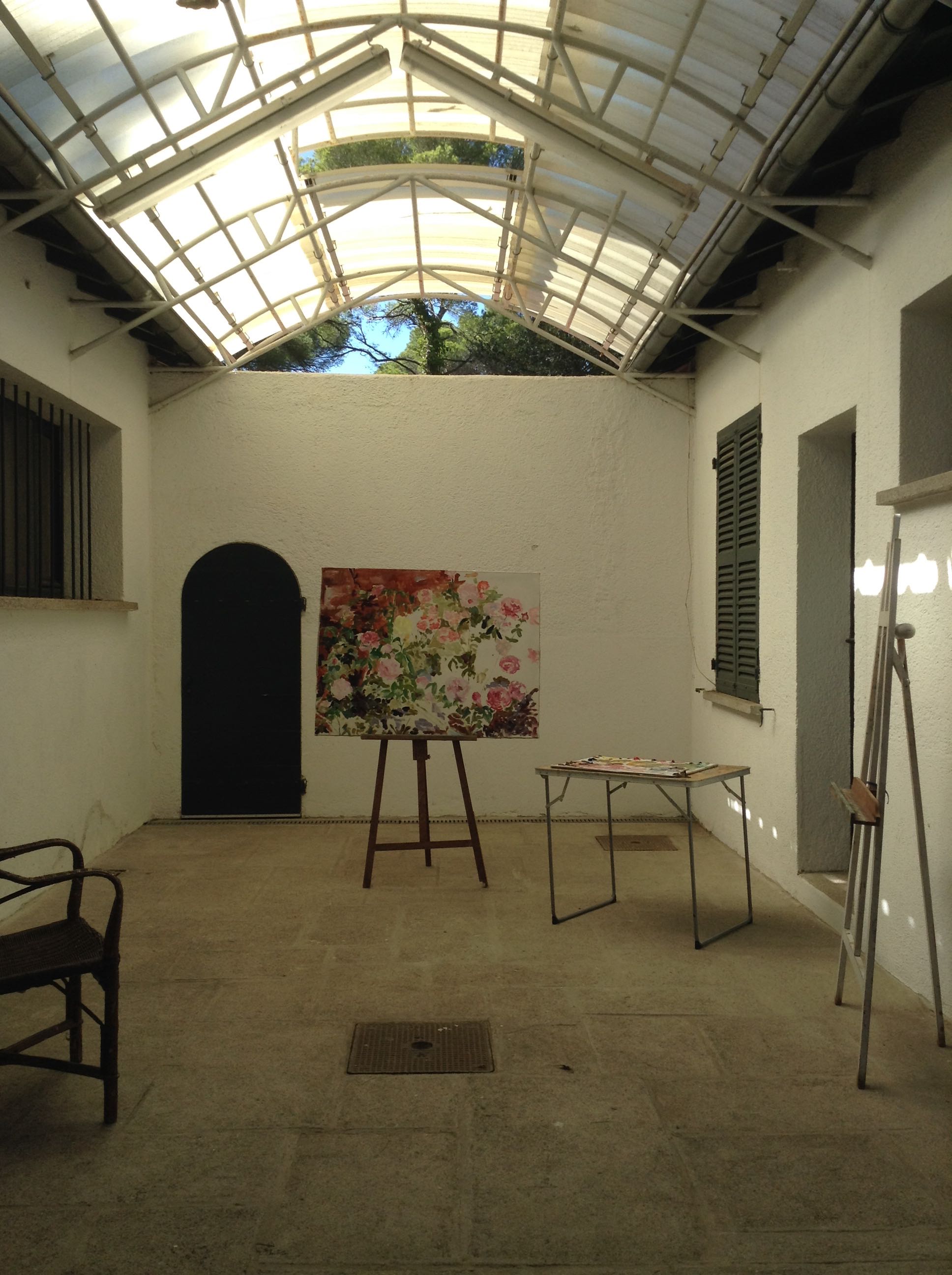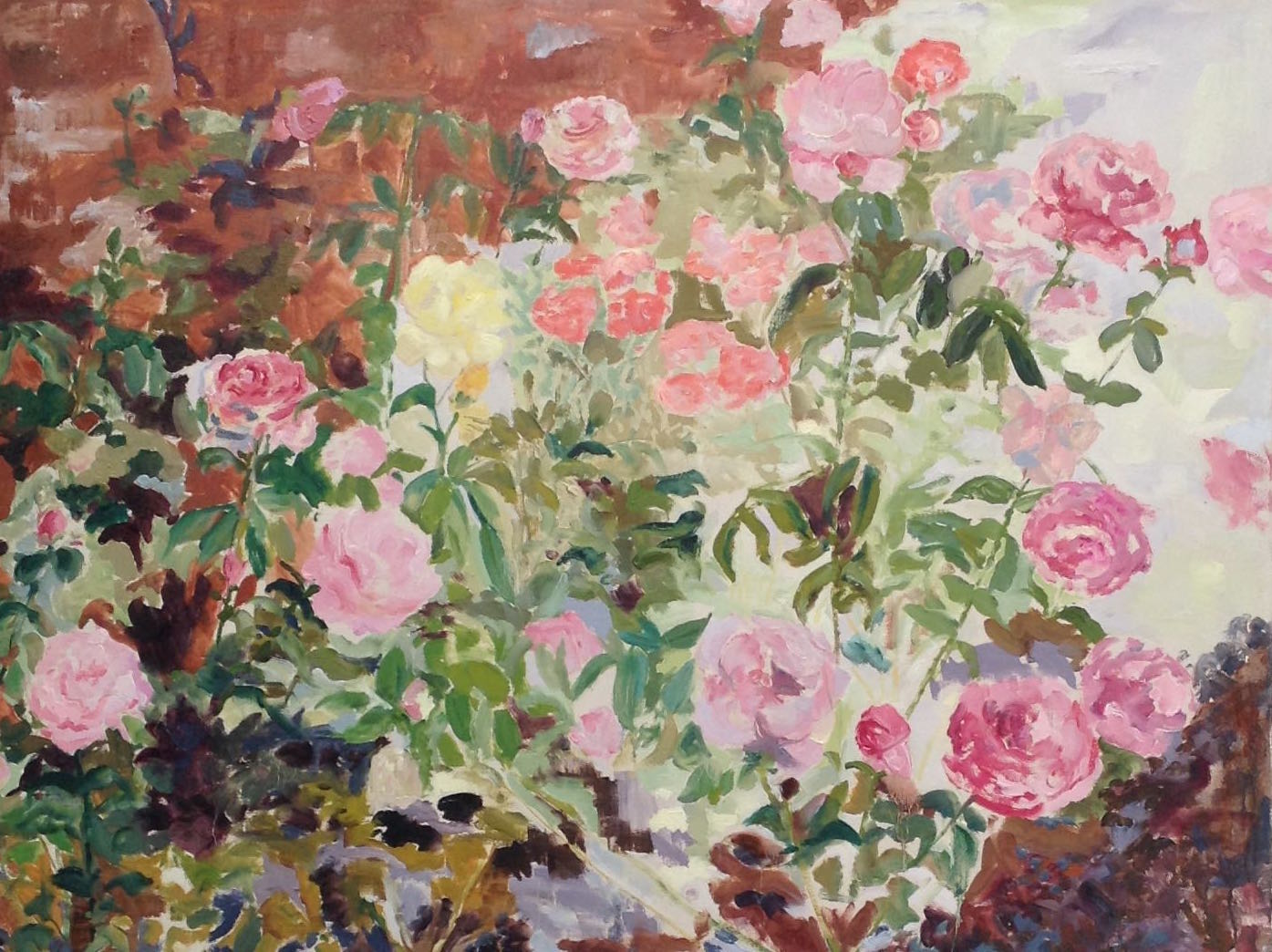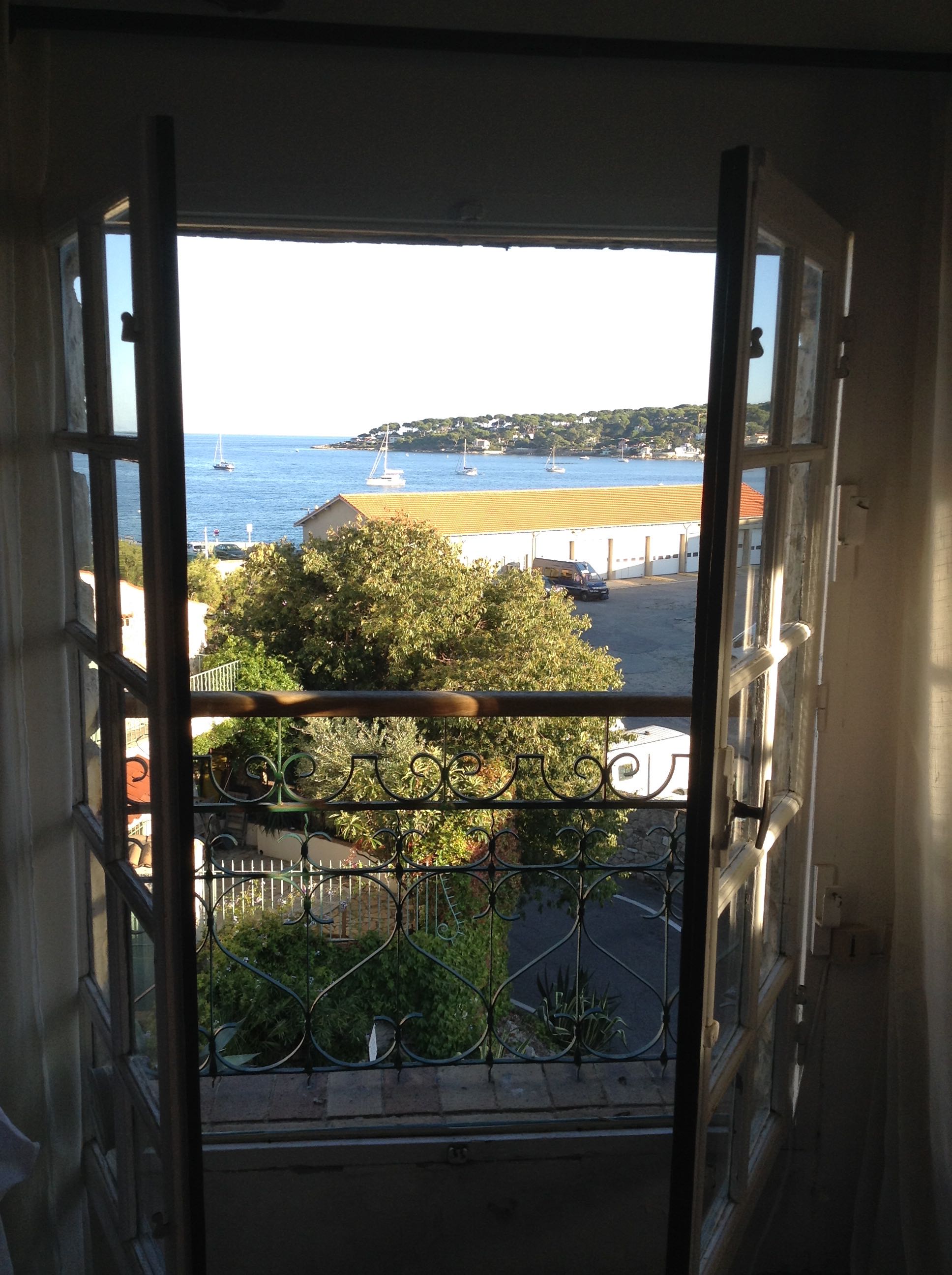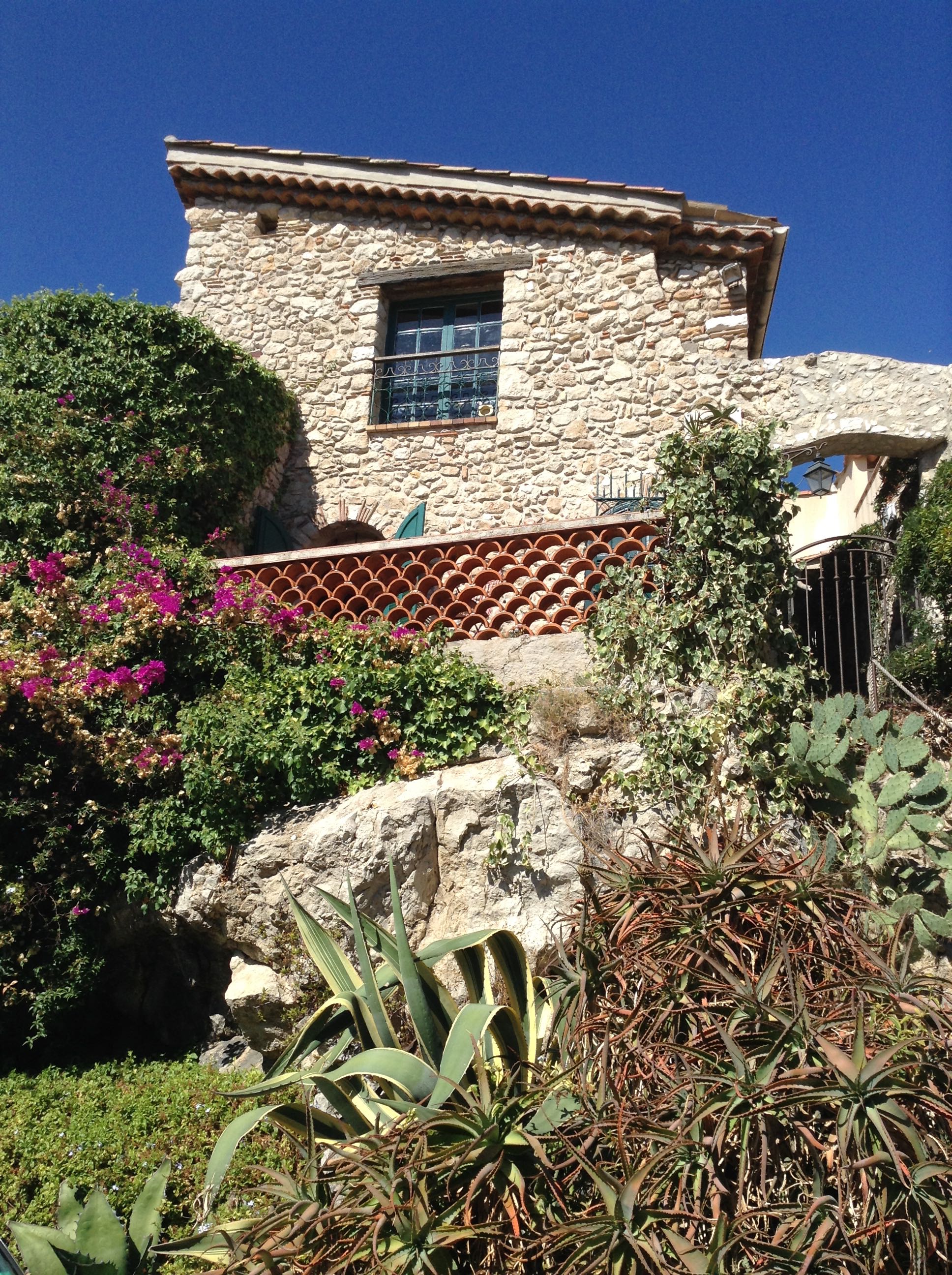 Dear Friends,
I am painting in Antibes, South of France for the months of September and October, to complete paintings that will be exhibited in the first quarter of 2019 at the Newport Beach, California Central Library.  The exposition is sponsored by Newport Sister Cities, and I will have paintings from public gardens in Antibes, Cabo San Lucas,  Okazaki, Japan and Newport Beach.
The city of Antibes has provided the charming Villa Fontaine for me to stay in while I'm here. Mme Fontaine gave the city her home to be used for artist's residence in 1990 for painters, sculptors, writers and photographers.
During the two weeks that I was waiting for the authorization to paint in the public gardens here, I worked on two unfinished paintings. A bouquet piece is shown here that I began while working in the southwest of France doing a commission for some dear friends.
Finally I am well-installed in a studio space at the exceptional property Eilenroc on the Cap d'Antibes (http://www.antibesjuanlespins.com/en/art-et-culture/villa-eilenroc-and-its-gardens-0) . Mme Beaumont donated this Mediterranean paradise to the city of Antibes. There is a rose garden, Mexican garden, olive grove, and stunning views of the Mediterranean. There is so much to paint!  I began this week.
My gratitude to Isabelle Pasquini for providing me the space to work at Eilenroc.
In 2010 I made the transition to a Contemporary Nature Artist and began painting roses in my own garden in Anjou. The paintings that came out of that first experience in the garden were shown in a gallery Avenue Matignon in Paris that same year. Seven years and twelve artist residencies later, I will be painting roses again.
During the month of October I will be posting the paintings as they progress on my website www.Gianne.org (https://www.gianne.org)
Wishing you all a bonne rentrée, a warm Fall,
Gianne