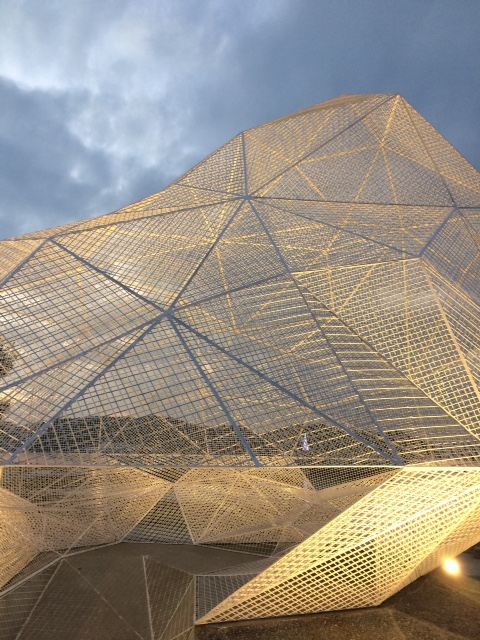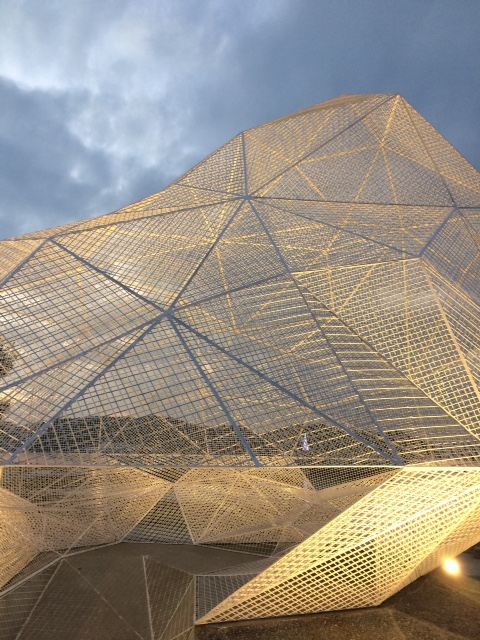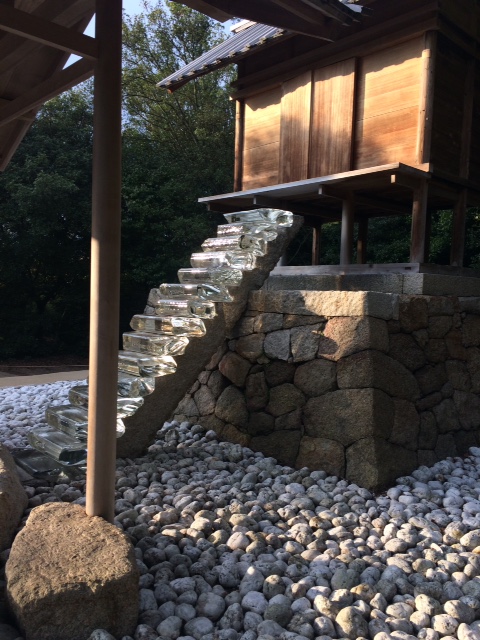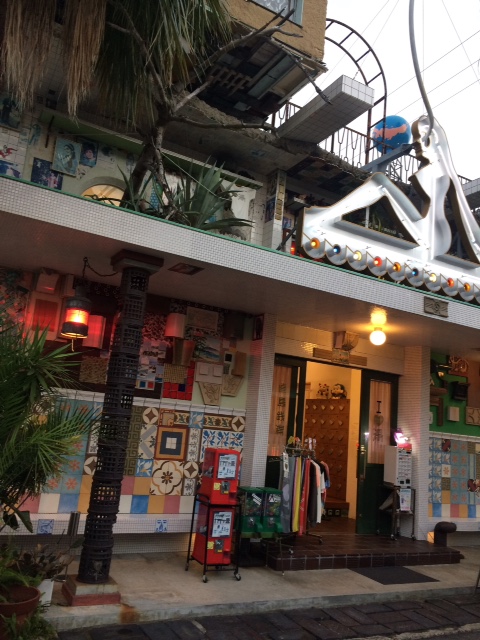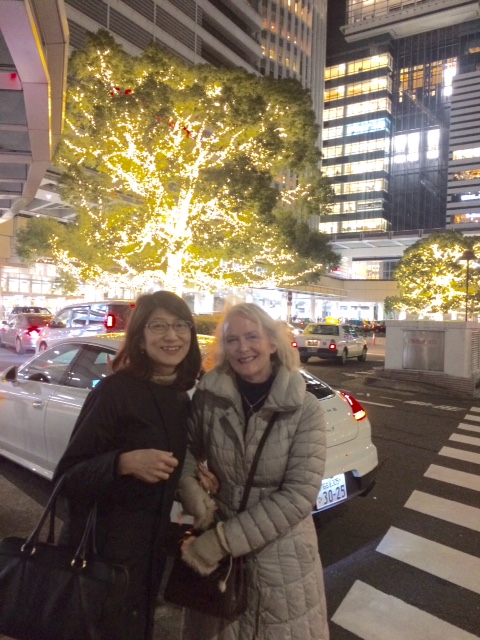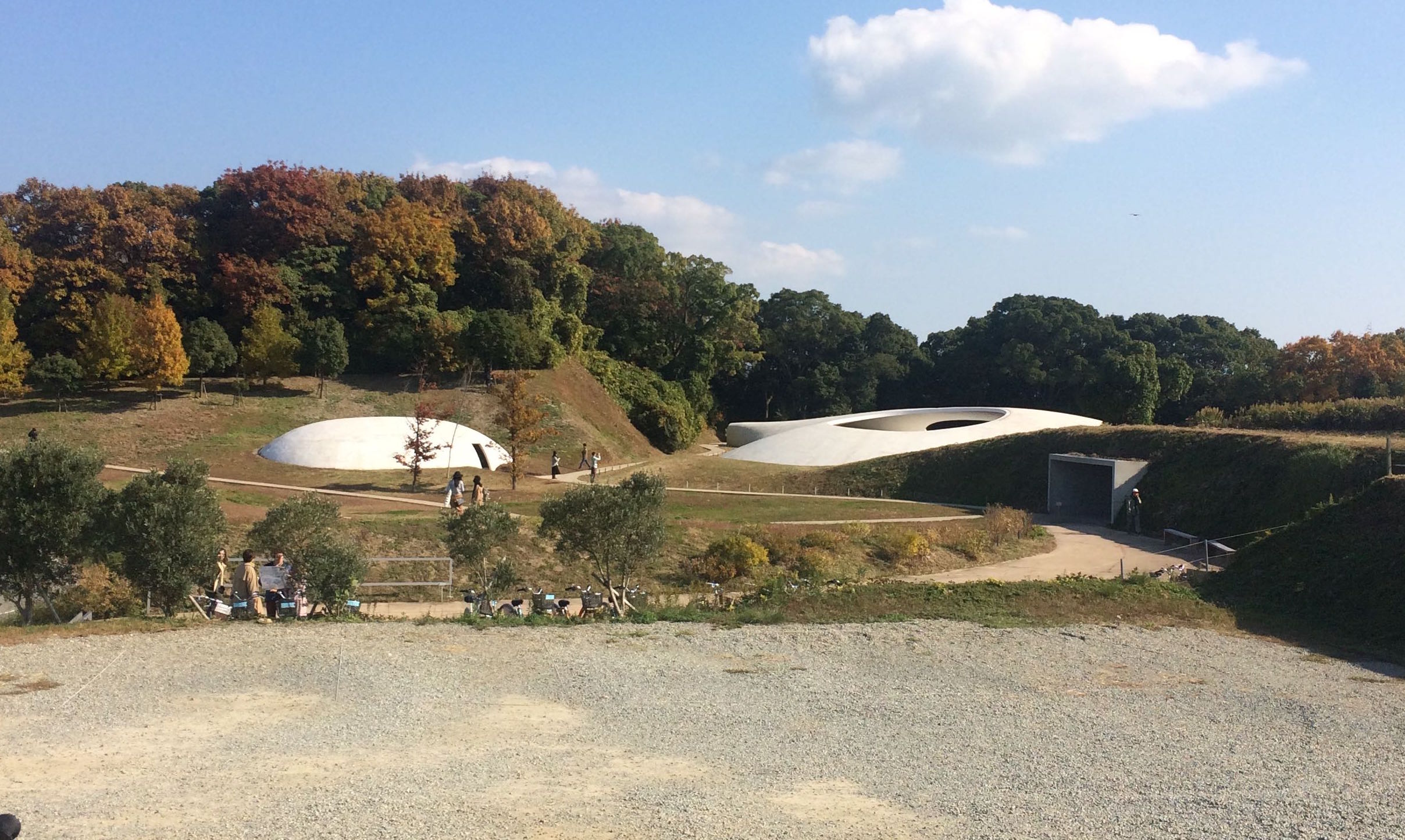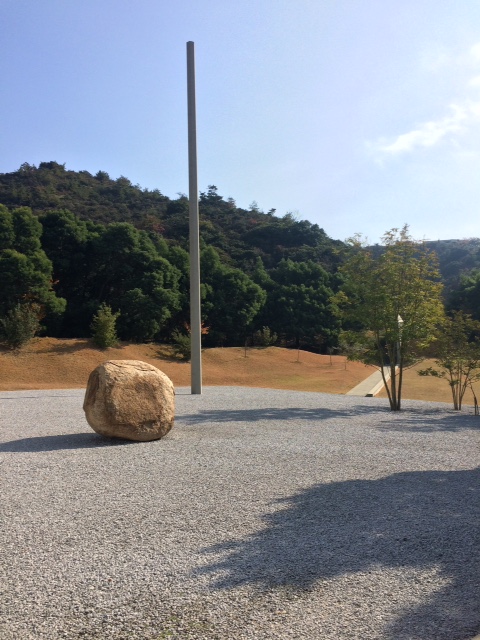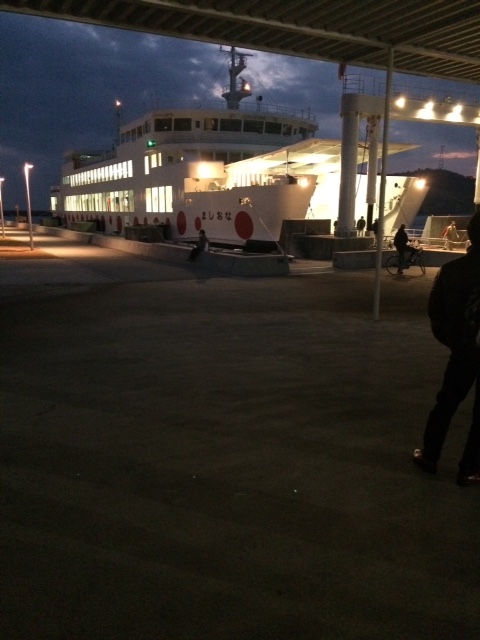 Gianne's December Monthly News
Dear Friends,
Several people commented on my last monthly news that they had heard of the well-known "art islands" in the south of Japan that I had the privilege of visiting during my residency last month in Japan. The Benesse Art Site Naoshima is the collective term for the art activities undertaken by Benesse Holdings, Inc and Fukutake Foundation since the 1980's in Naoshima, Teshima and Inujima islands in the Seto Inland Sea, uniting the natural landscape beauty of the islands with contemporary art.
After a rather difficult journey of 3 trains and a boat, we arrived on Teshima to visit the museum, an upside down shell-like cement structure with 2 large elliptical circles in the ceiling. Inside, water continuously springs from a ground of polished cement through micro holes, providing a constant movement of pooling amorphous shapes.
Forbidden to speak, the silent experience solicited the sense of hearing and being in communion with Nature's sounds: birds, wind, mixed with the sound of water drops, a symphony of sound and light played by nature within and without a man-made structure.  The only color was variations of gray scale, reflecting the ceiling on drops of water like little rivers leaking toward larger forms of water, constantly changing form and therefore changing our perception. Air was visualized by a weightless ribbon floating in the atmosphere: kinetic, a poetic, transparent dance.
Next stop, a boat to Naoshima. After check-in the Benesse hotel, which is IN a major museum of art work principally from the 1980's, I was delighted to see the artists that were informing and inspiring my student work at University of Calif, Irvine Fine Arts in the late 70's, such as Richard Long, Hiroshi Sugimoto, Jennifer Bartlett, Jannis Kounellis, David Hockney, Basquiat, Christo, Bruce Nauman among many others.  The museum is open to public and accessible to hotel guests until 1am! Outside of the building, there are open-air works and sculpture by such artists as Yayoi Kusama, Niki de Saint Phalle, de Maria, etc.
Next was a visit to the Chichu museum once again built by architect Tadao Ando to see the 5 large scale Monet paintings that felt alive, floating in the space because the room is lit by only natural light, the light in which they were painted. In another adjacent structure by Tadao Ando, the Lee Ufan Museum, with his multiple installations, is a miracle of minimalist constructs. The final art visit of the day was the Honmura Art House Project, where international artists were asked to convert abandoned homes into installations, giving an opportunity to experience ancient Japanese structures as art through sensation and observation.
Once again, I had the confirmation that the Japanese, in many ways, see art as life, and life as art. The Japanese gardens that I painted in Okazaki and the Benesse project made this evident to me. On a global scale, the vision of a corporation to create a living museum on three islands has brought an international community to visit this remote place and experience contemporary art in situ. A special thanks to my friends; charming Keiko, photographer Yamachan, Mrs. Abe who lives in Nagoya and especially Kiri who accompanied me on this part of my fantastic trip to Japan.
Wishing you all a creative New Year!
Gianne