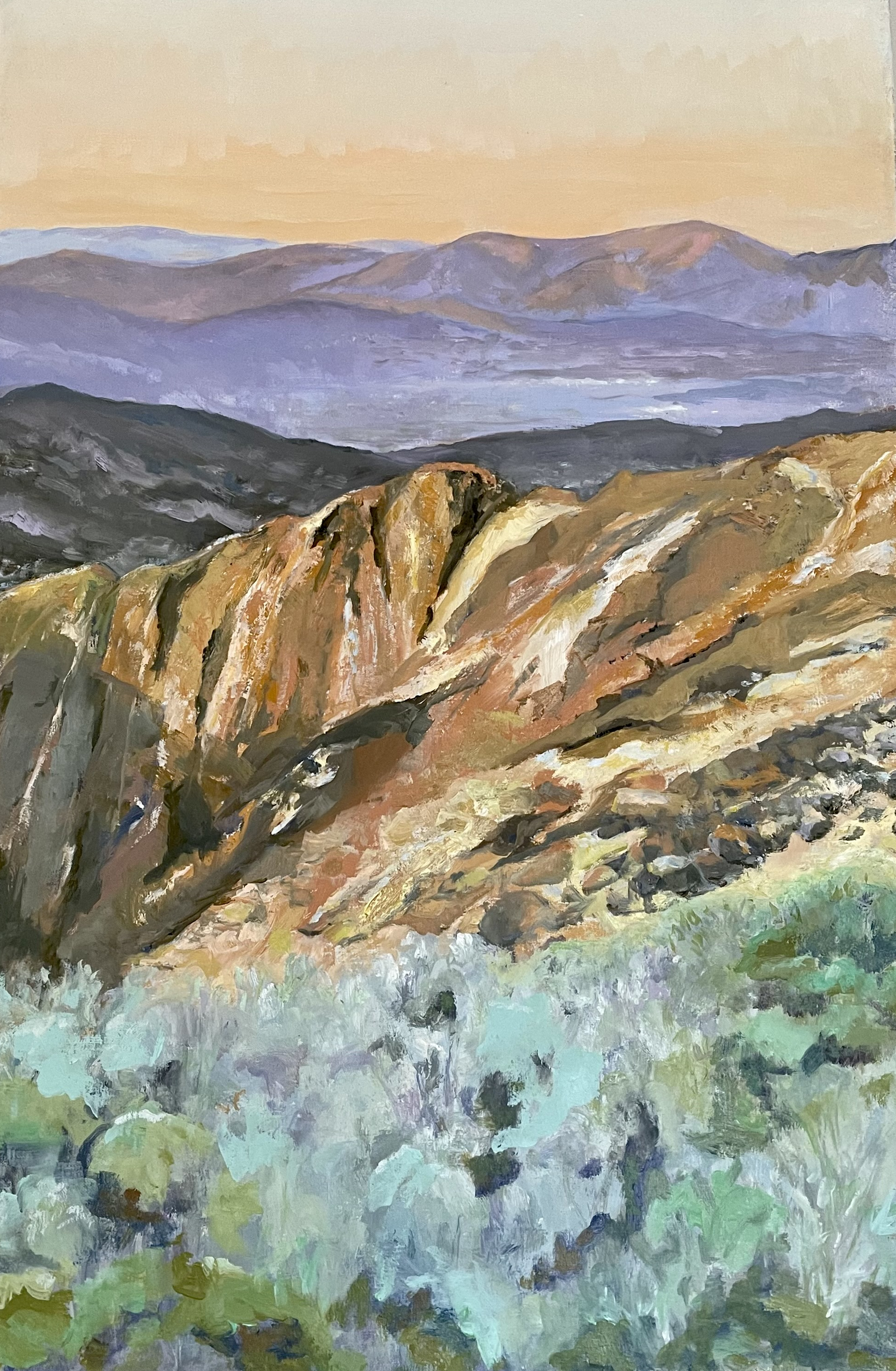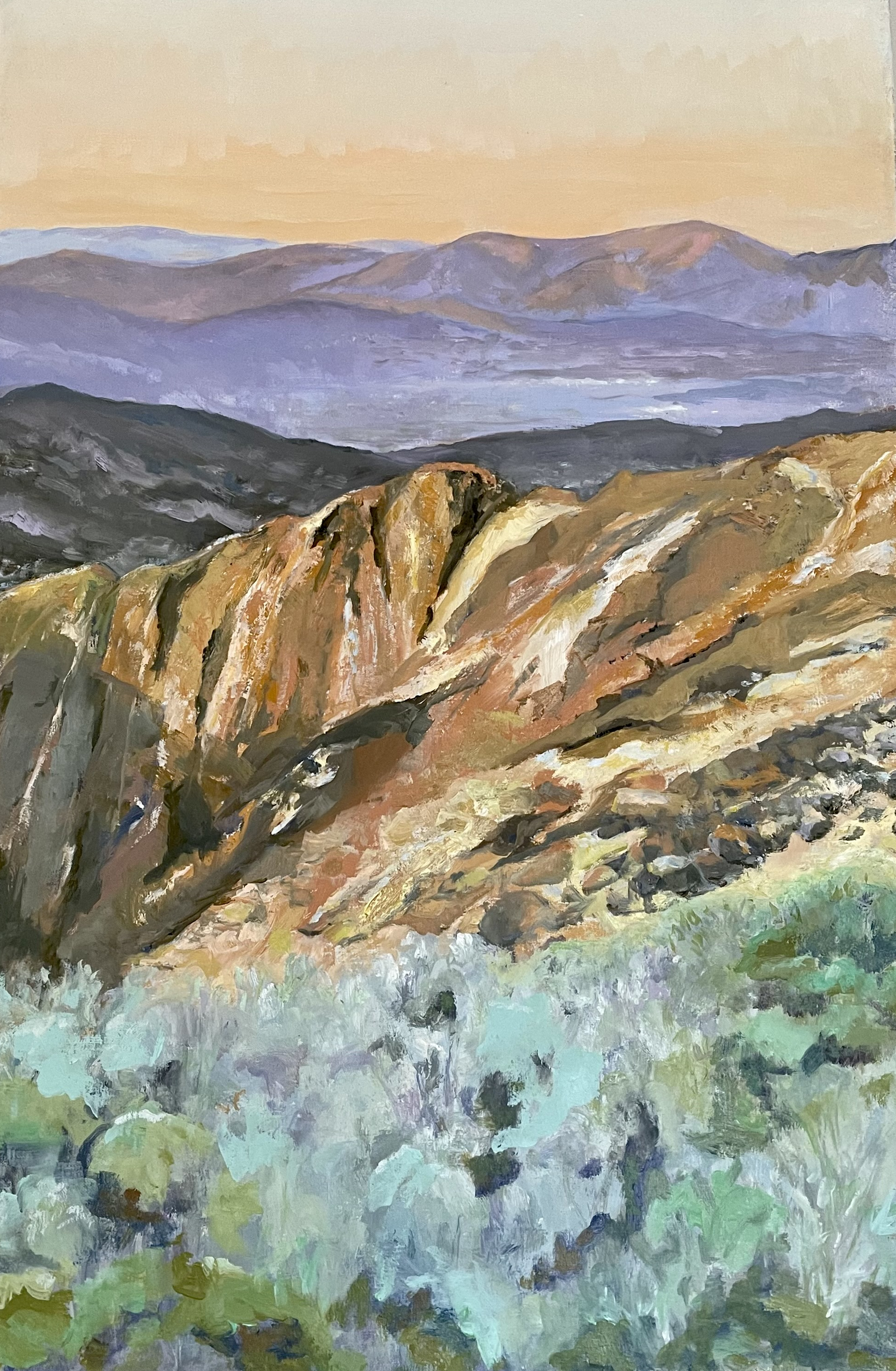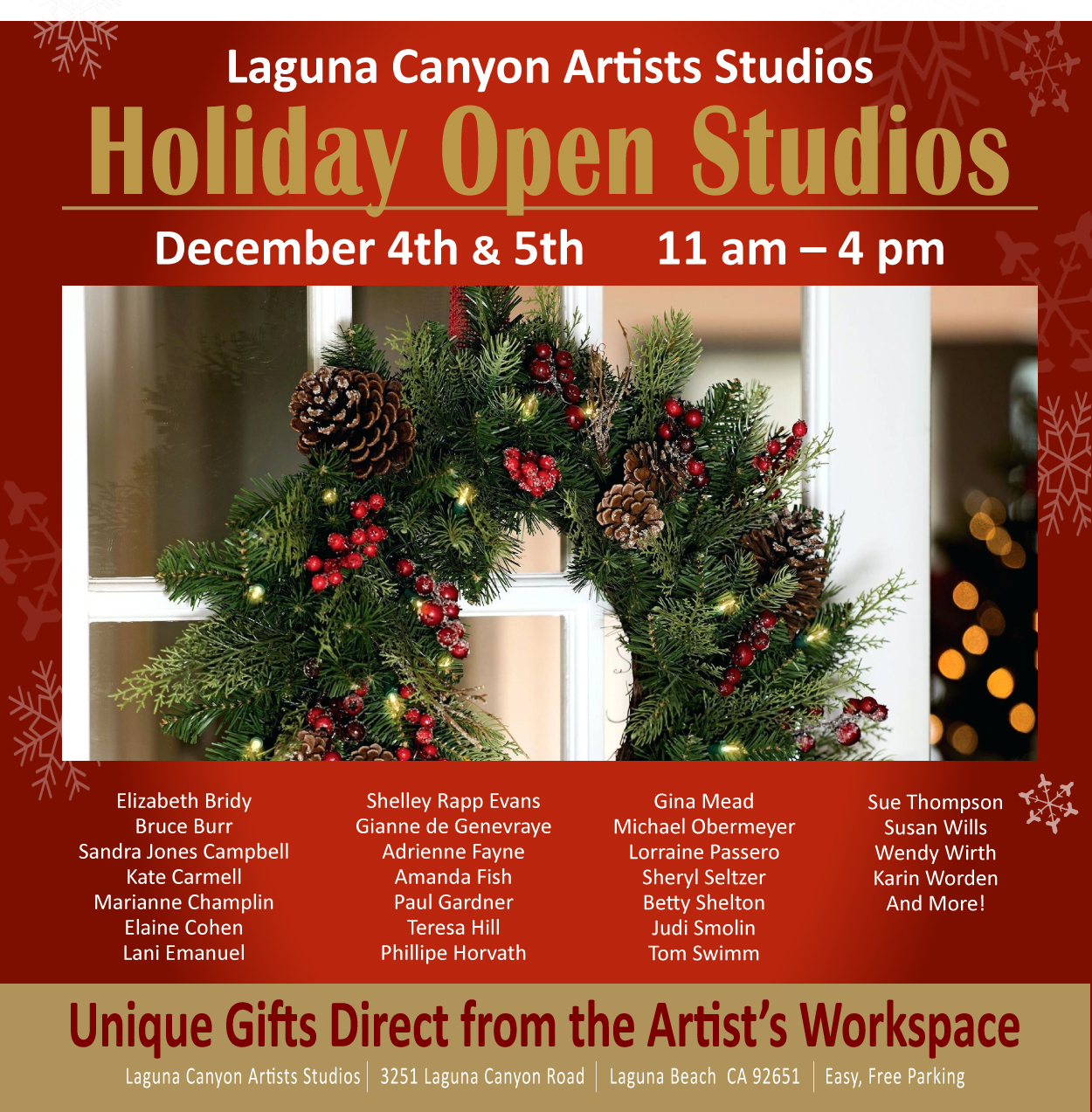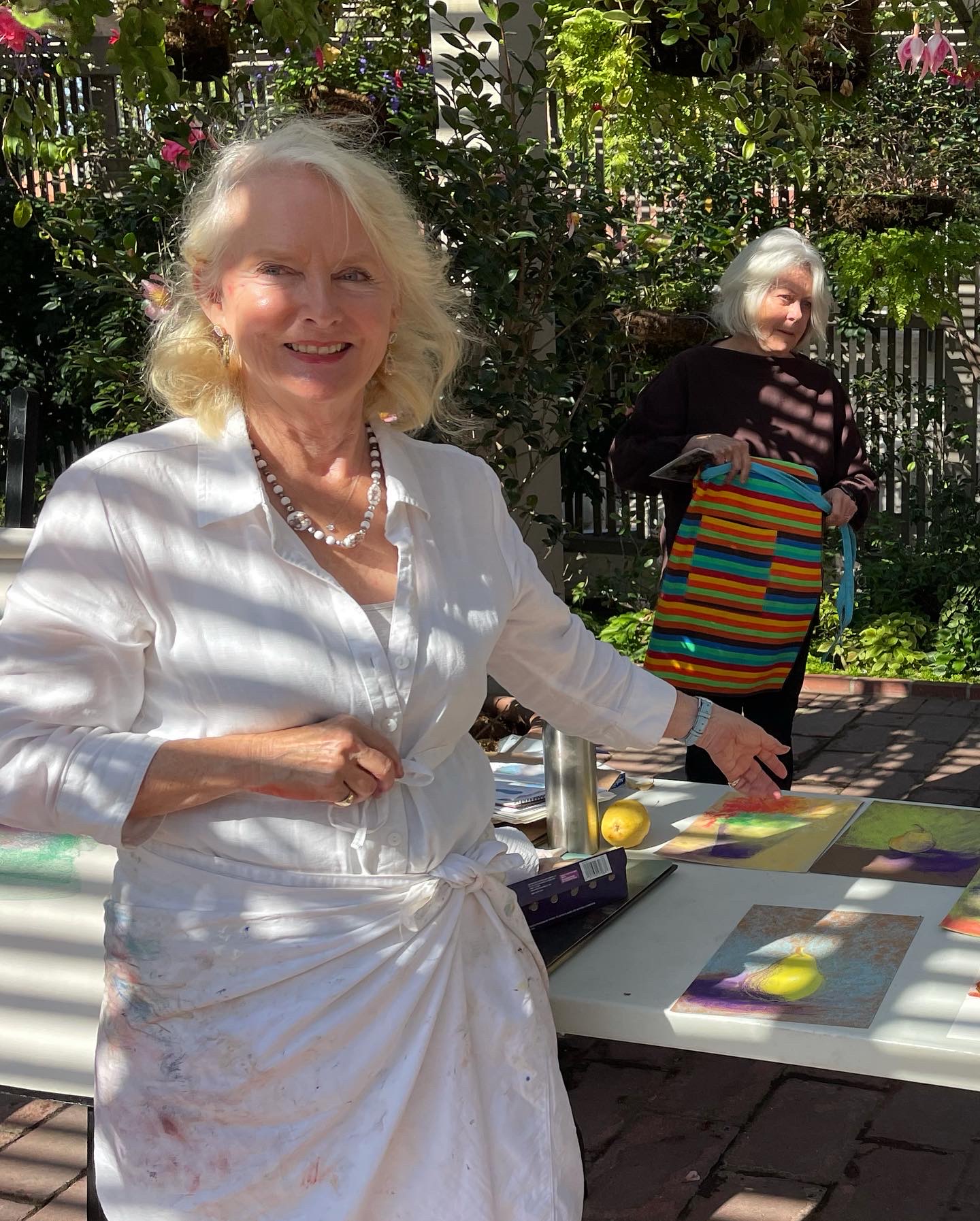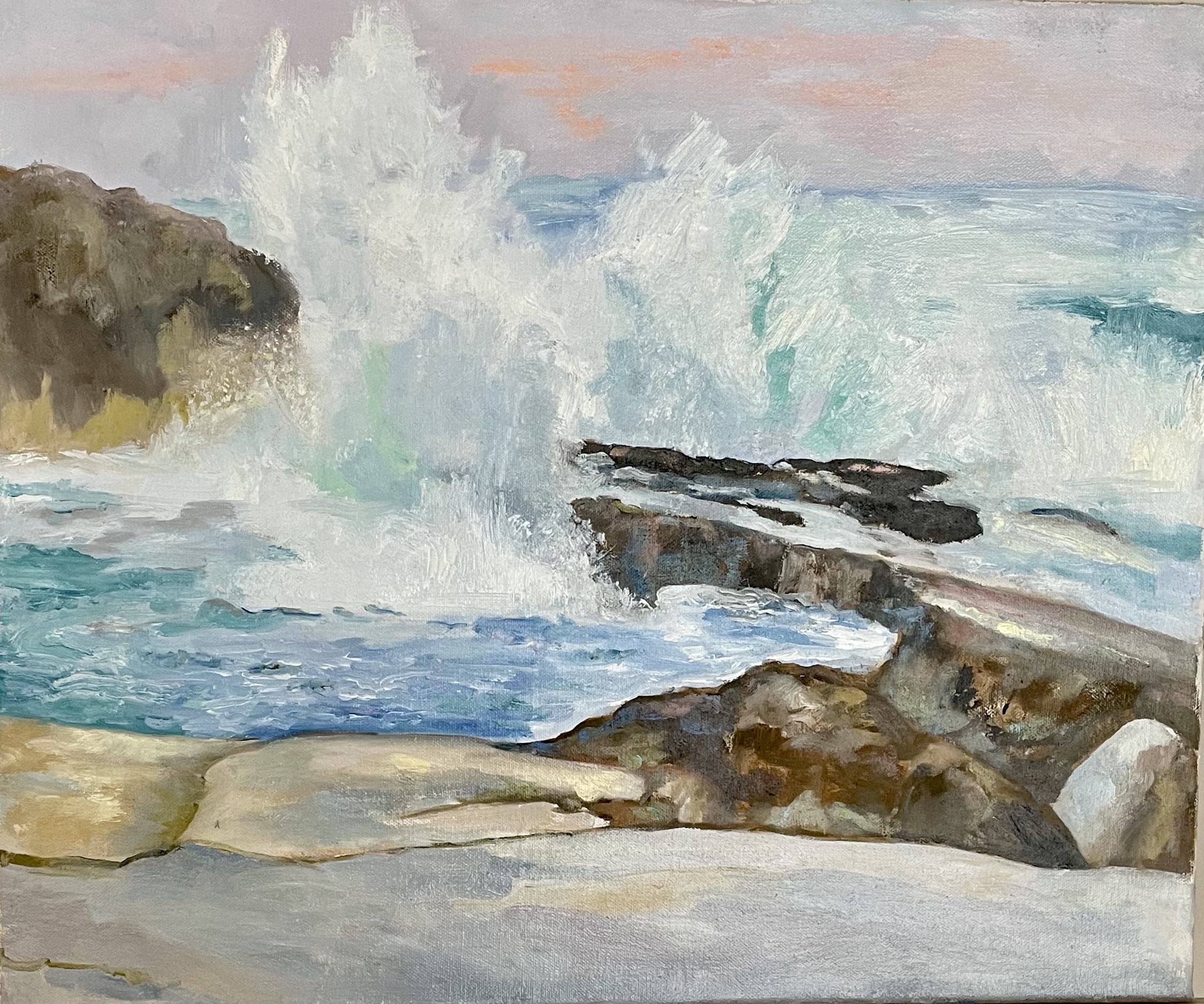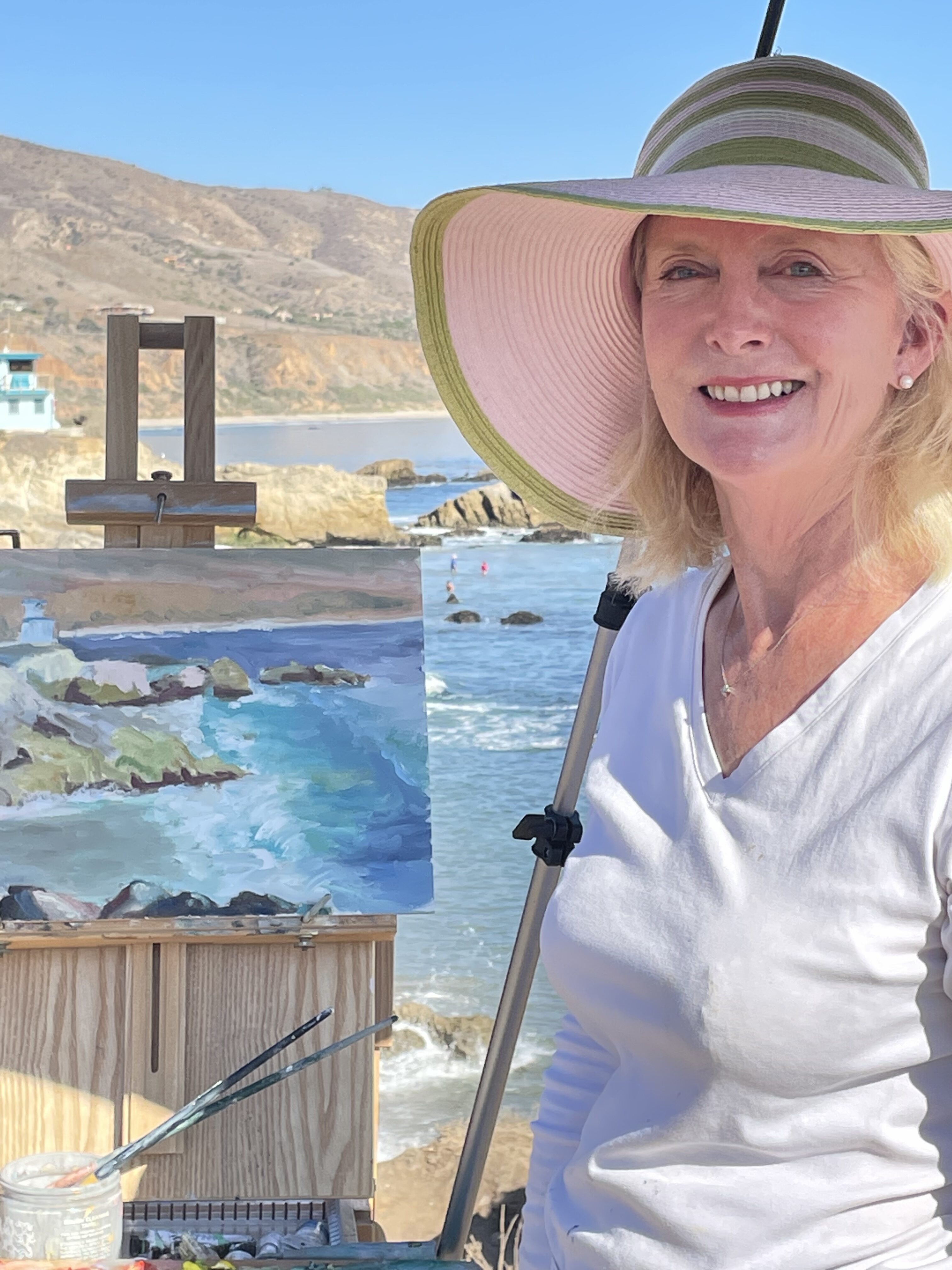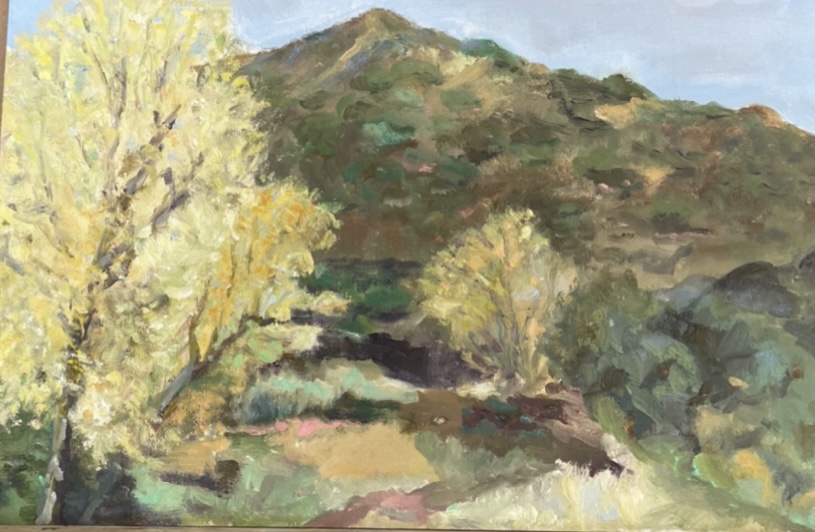 Dear Friends and Collectors,
Life is rich with activities this holiday season after so many months of restrictions and I have much to share! I'm in California for my annual six month stay, which gives me time to delve deeper into multiple opportunities to work and exhibit in California.
Last month, I attended a four-day plein air workshop in Malibu with Ray Roberts, one of the leading painters and top instructors in the plein air world. Setting up on-site in the spectacular landscape of Malibu and learning about value, composition, and perspective yielded a strong impact on how I work and now takes me frequently outdoors for plein air painting.
Laguna Beach Museum of Art's annual Art and Nature event with exhibits, shows, and conferences around town is exciting. I am in one of the Art and Nature shows at the Laguna
Community Center SusiQ gallery. The museum will also have their yearly California Cool auction in January, and I was asked again to contribute a painting for their biggest fundraiser of the year. I decided on one of the Malibu pieces. The auction will be live on the international platform ARTSY, January 11-February 5. Last year, over half the paintings in the show sold to international buyers.
For the educational part of my work, I recently taught an onsite workshop at the Sherman Gardens and Library in Corona del Mar. Twelve students participated in a packed three-hour workshop that included a history of pastel slide presentation, pastel painting techniques, light source study, still life drawing, and critique. My next workshop is scheduled for February 26 at the Annenberg Foundation in Rancho Mirage (Sunnylands), the fifth year I've been invited to teach there.
Please join me at the Laguna Canyon Artists Studios annual Holiday Open House on Saturday and Sunday, December 4 and 5 from 11am to 4pm. It is a wonderful chance to see artists in their working environment. I hope to see you! Click here for an interesting article with the backstory on the studio.
Wishing you all safe and happy holidays,
In Art
Gianne