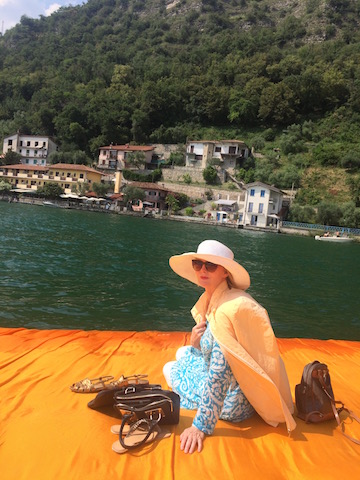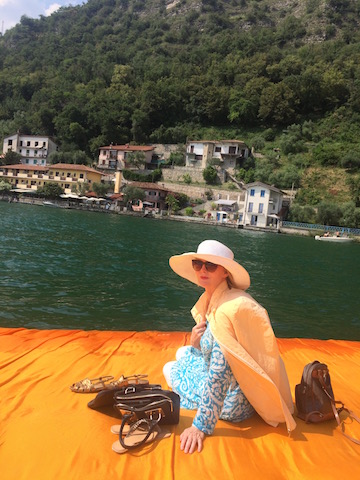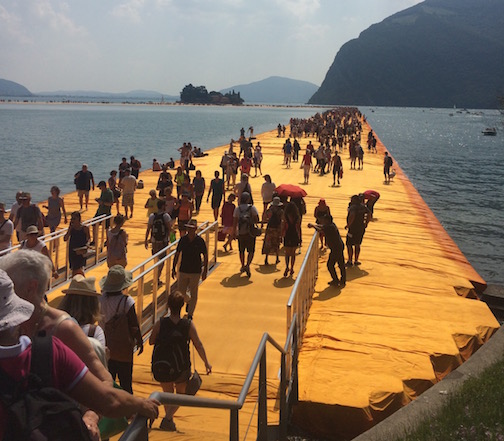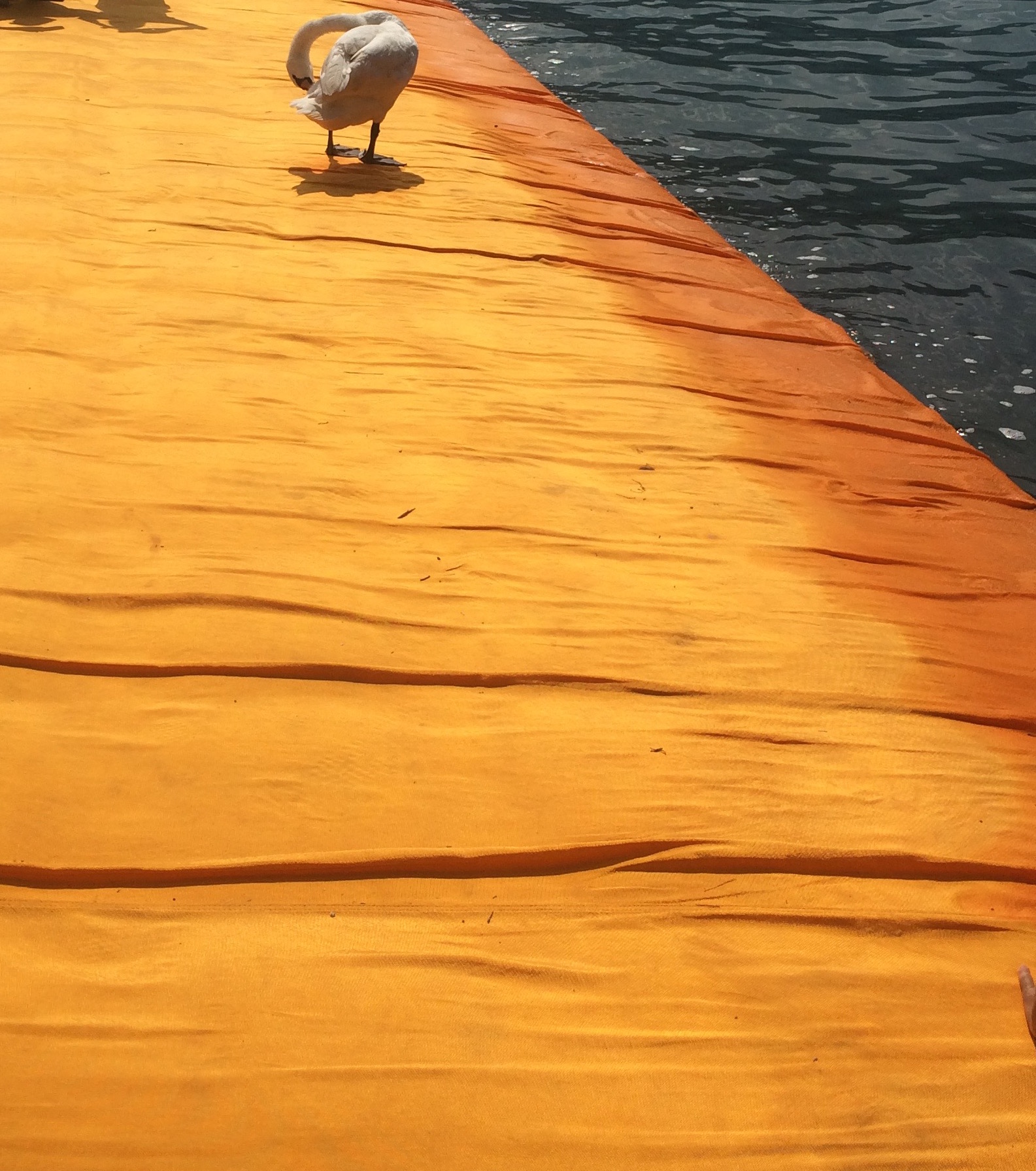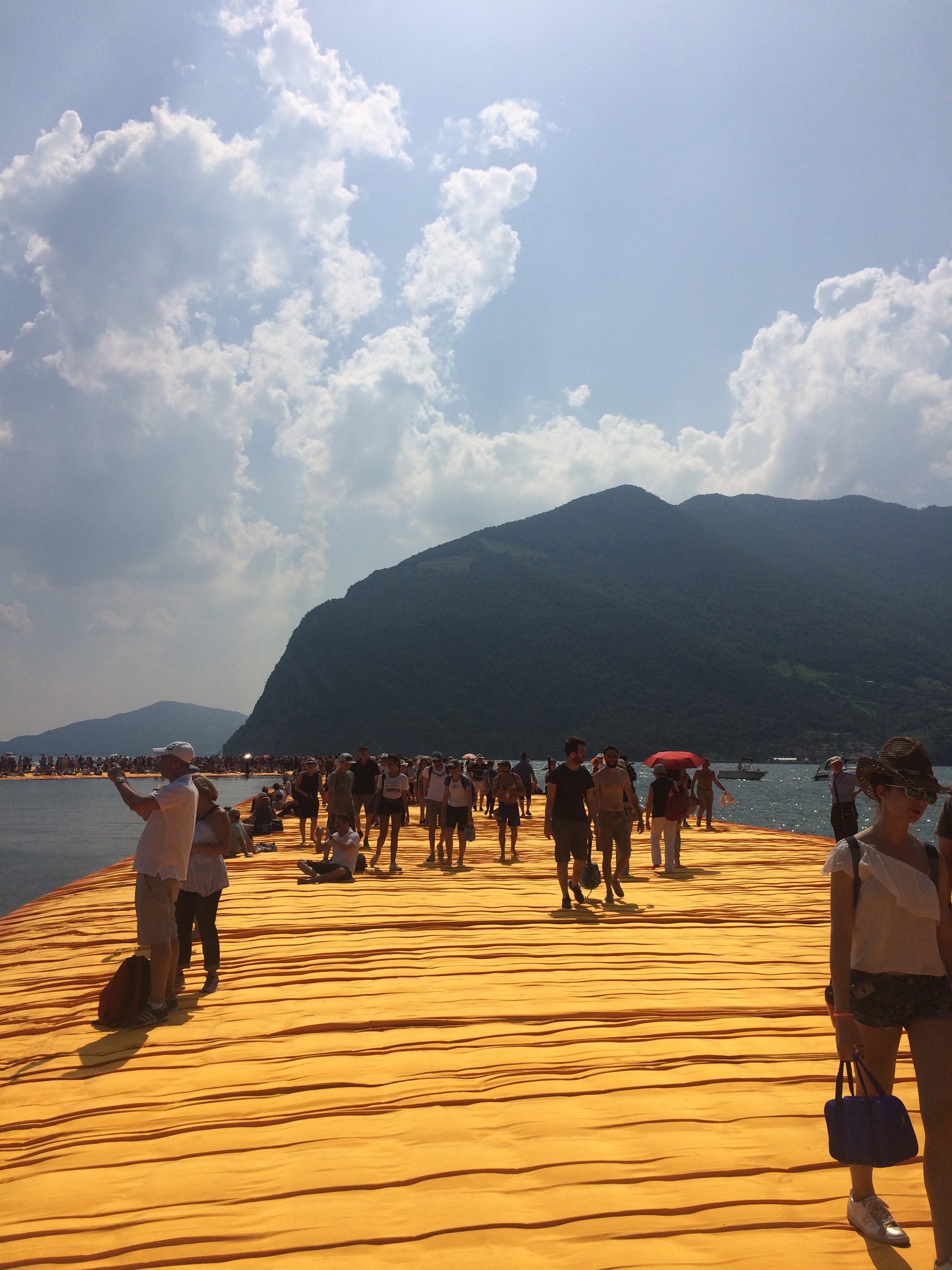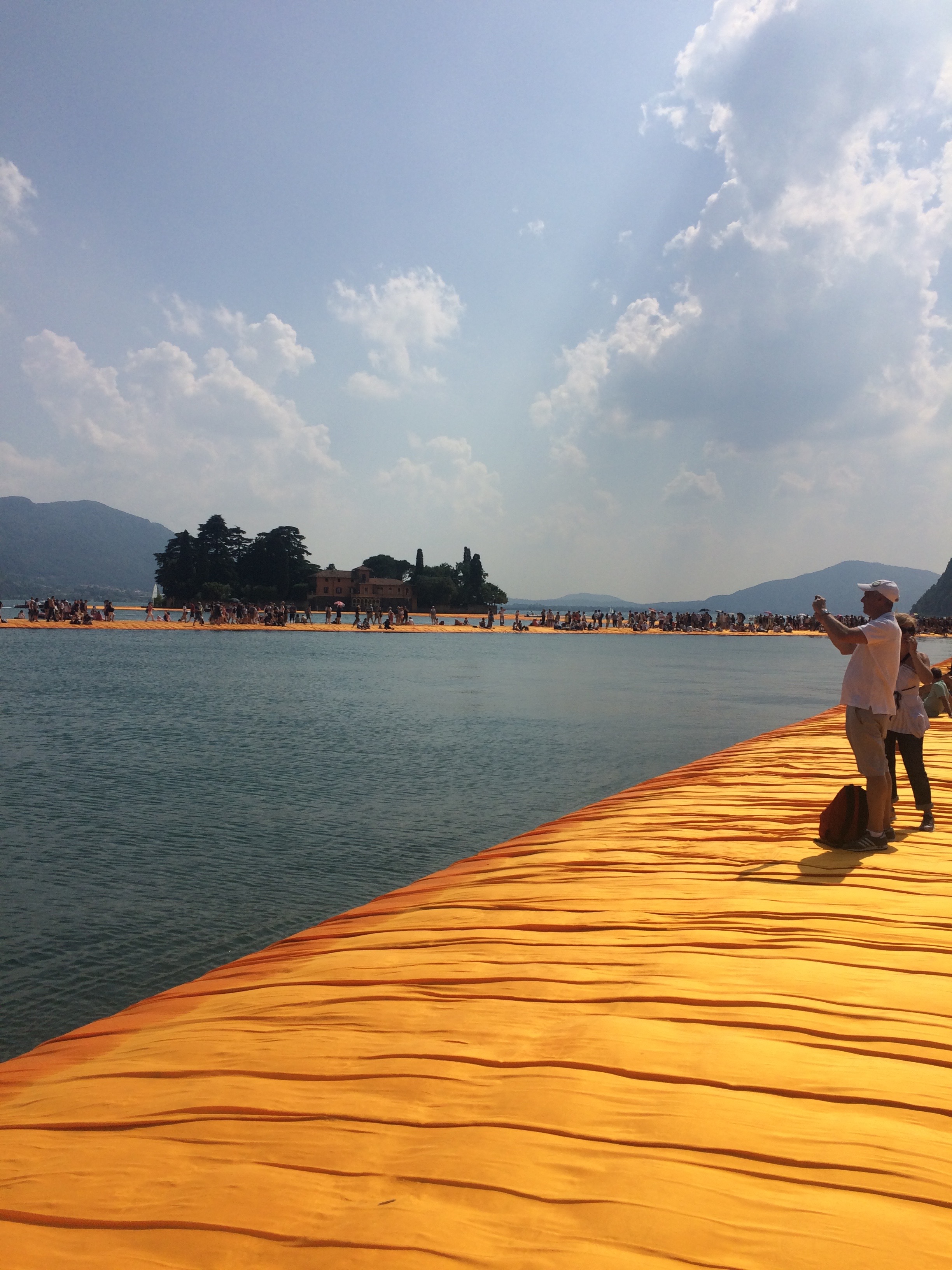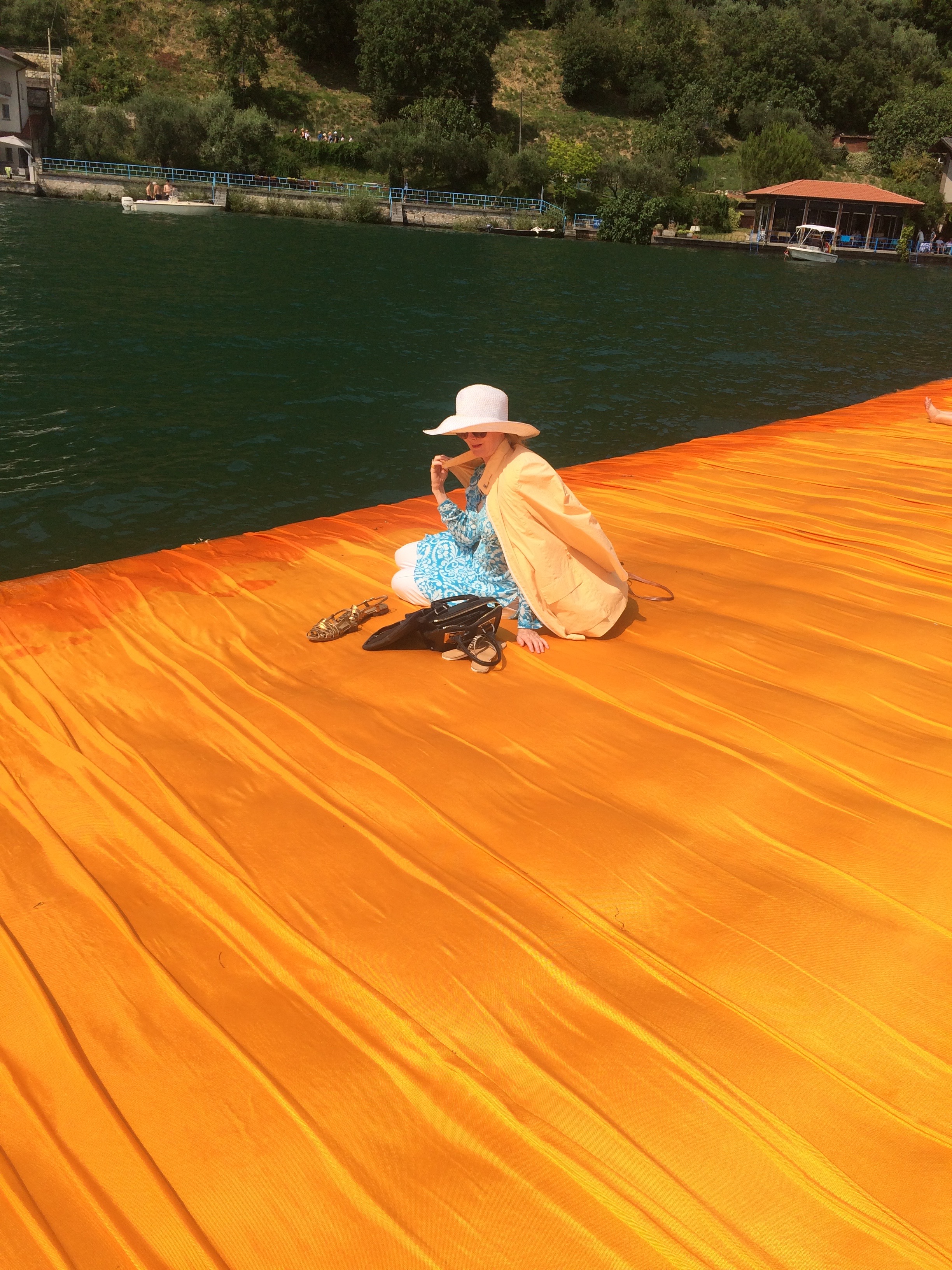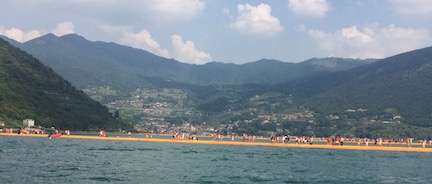 Dear Friends,
I had the opportunity to see Christo's "Floating Piers" installation on the Lake Iseo in northern Italy early this month. Christo and his wife Jeanne-Claude, who passed away recently, are major global installation artists of the 20th and 21st century and his projects attract millions of viewers.  I've followed his work and saw Pont Neuf Wrapped (1985) and the California Running Fence (1976), both monumental installations.
So why did 80,000 persons per day for two weeks visit this event I wondered? Because it was the "art place" to be? Because it was pretty? Because it was free? Lake Iseo is not an easy place to get to and the place was mobbed with people.
The installation was surprisingly luxurious with saffron color textile covered paths set upon a greenish grey lake. The very long piers gave visitors the opportunity to walk on this temporary and buoyant pathway. I was struck by how this walk began as an event and ended up as a spiritual journey: walking on water rings deeply in our Judeo-Christian culture and that every walk in life is a unique and ephemeral experience in the time and space of any given place.
The installation changed the way we experienced the entire lake scene, the way we visualized it and were physically present on the lake. This is every artist's intention: to present something that changes our perception entirely, if only for the brief time of experience. If you have a moment, I urge you to watch the video of Christo and hear his words about the Floating Piers and his unique perspective on this kind of art.