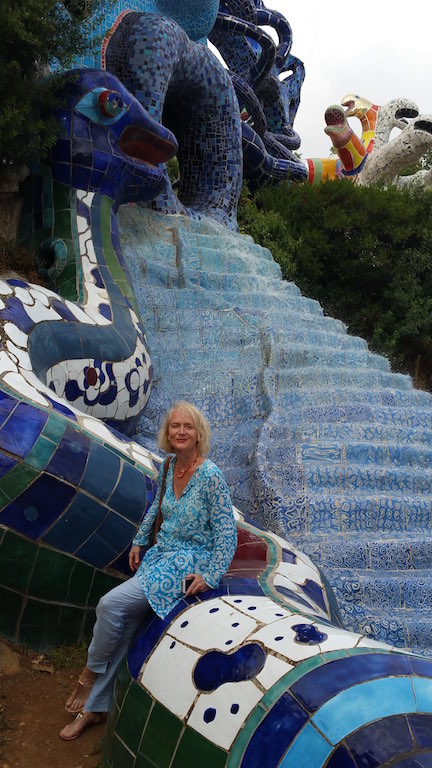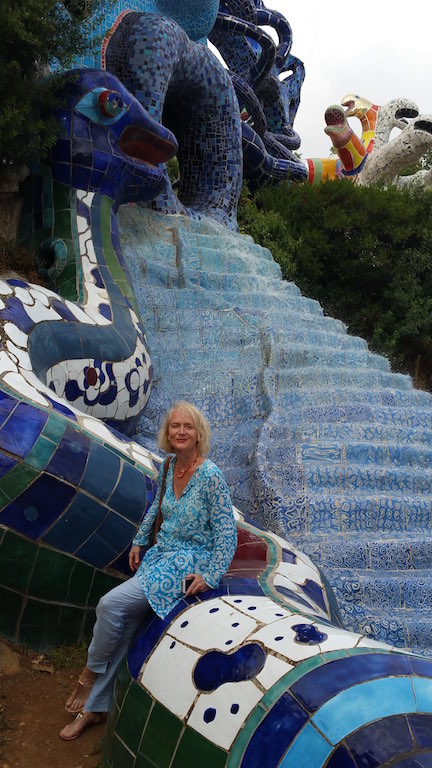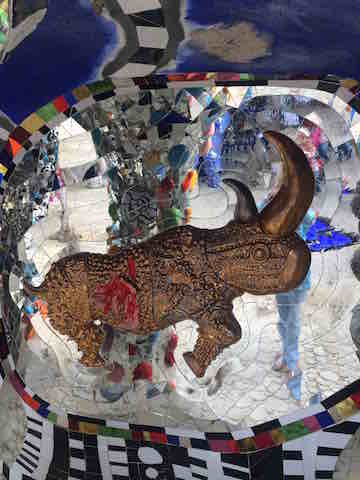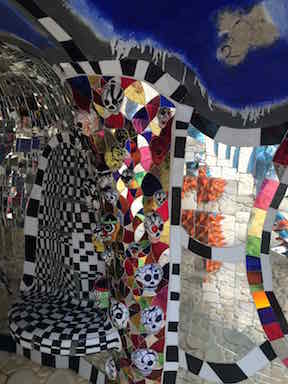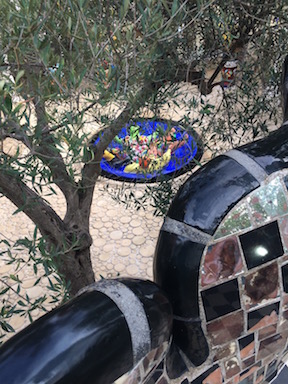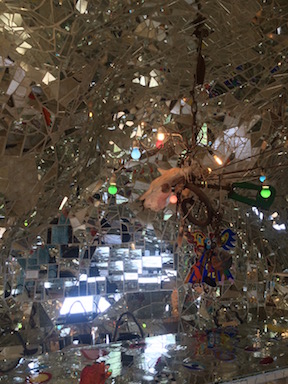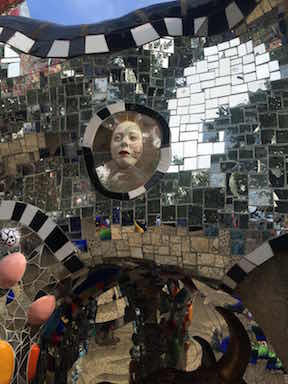 This month, I travelled down to Italy to Latina, 40kms from Rome, to begin my painting residency at the Ninfa Gardens where I'll be until December.
To break up the long drive from the Côte d'Azur, my friend Nicole Durand suggested that we visit the TAROT GARDEN created by Niki de Saint Phalle between 1979 and 1996.We drove through torrential storms to finally arrive at the remote Garavicchio in Tuscany. I must admit that I am not a fan of her work, and I was prepared not to like it.
The garden was astounding.
What struck me was the size of the project and sheer manual work that it took to complete it. This was what she considered her most important and worthy work of art. But the art world press showed the familiar image of her pointing a pistol at the camera (Nouveaux Réalistes period) or her playful exaggerated figures "Nanas" dancing in air.
She would work on site, and then when the money ran out, would go and do some exhibitions to sell her more standard signature figure works to raise money that would go directly back to the Tarot Garden.
Not only did the determination, tenacity and physicality of this garden impress me, but the other striking, almost stunning aspect of this colossal mosaic installation is the unbounded and pure freedom of creativity. Almost as if one mosaic patterning lead instinctively to the next pattern and then to the next.  Each step without complex, without fear of ridicule, without fear of acceptance. To see more about this garden, here is a site. http://ilgiardinodeitarocchi.it/en/
It brought to mind the last portraits by Picasso that I saw at the Beaubourg in Paris in the late 1990's. Picasso had travelled the full circle from the simplicity and purity of children's art through adult complexity, to finally arrive at the technical maturity of art with life, yet realized with the visionary innocence of a child.
Next month: images of the magical garden of Ninfa with the first paintings…