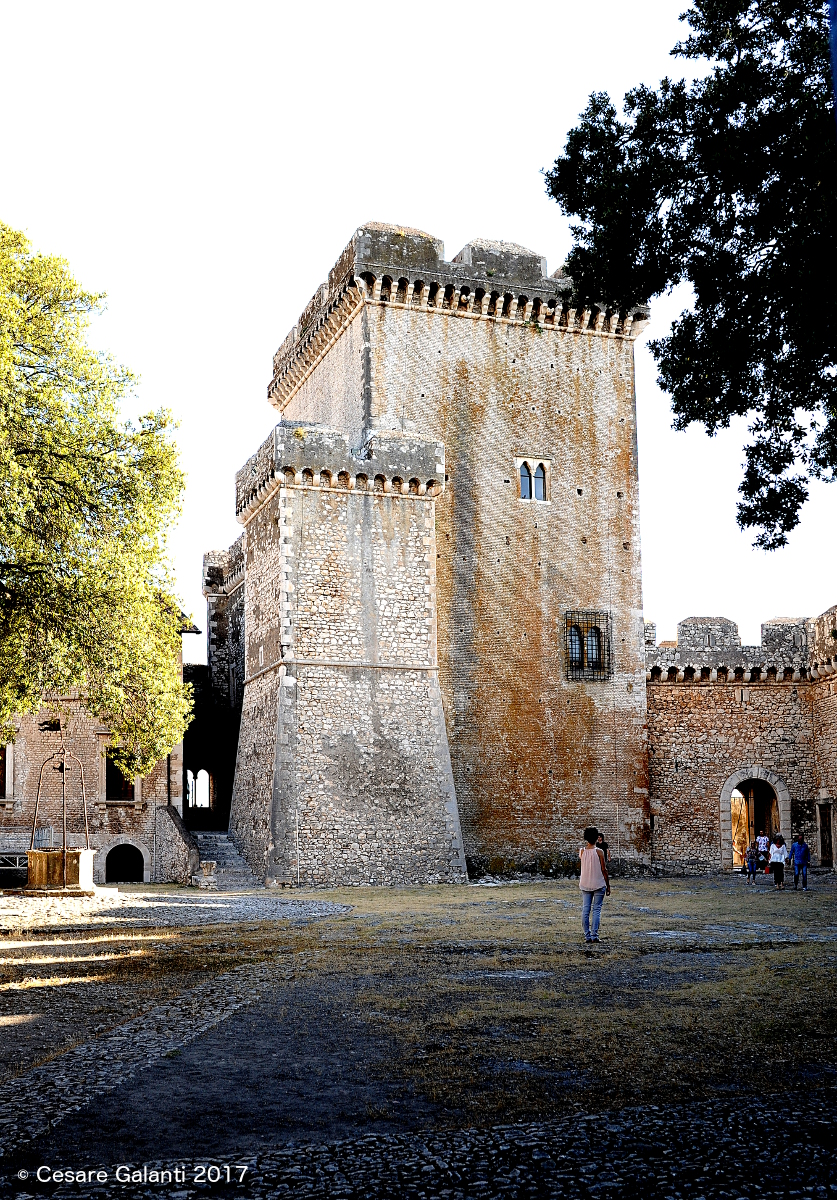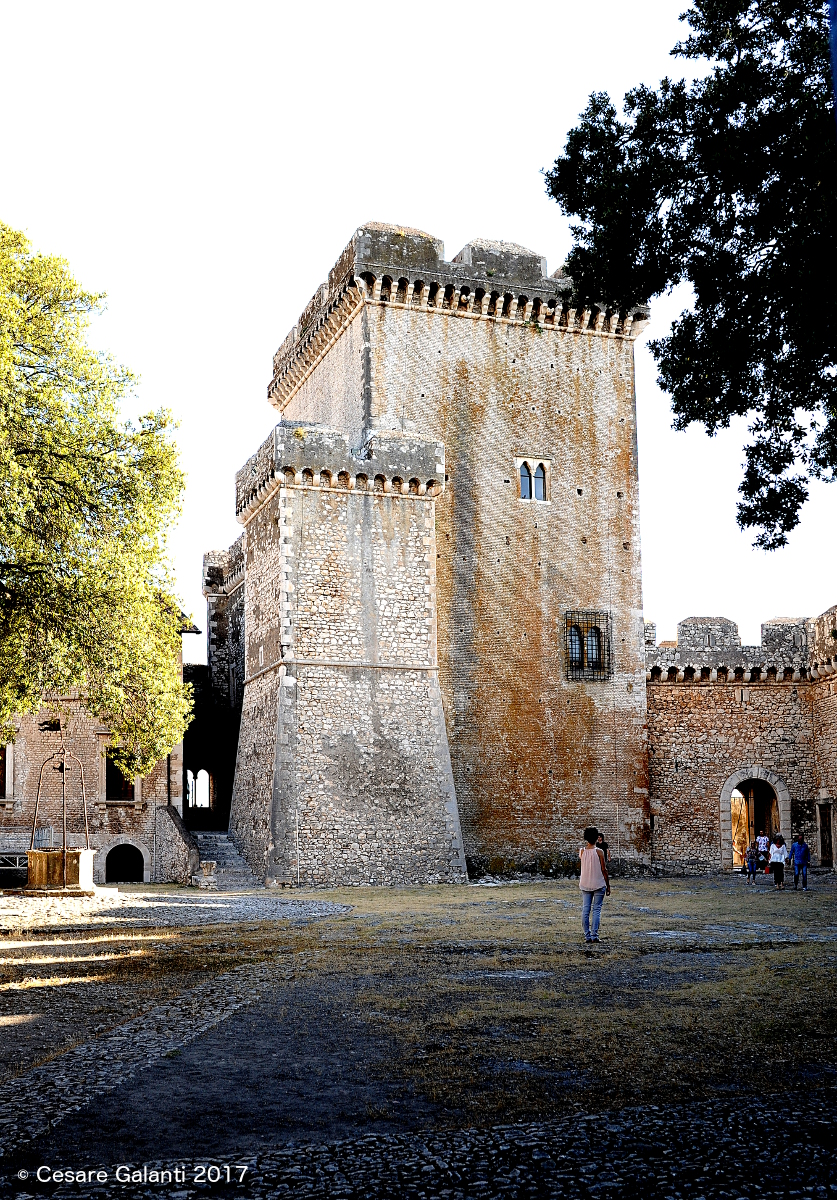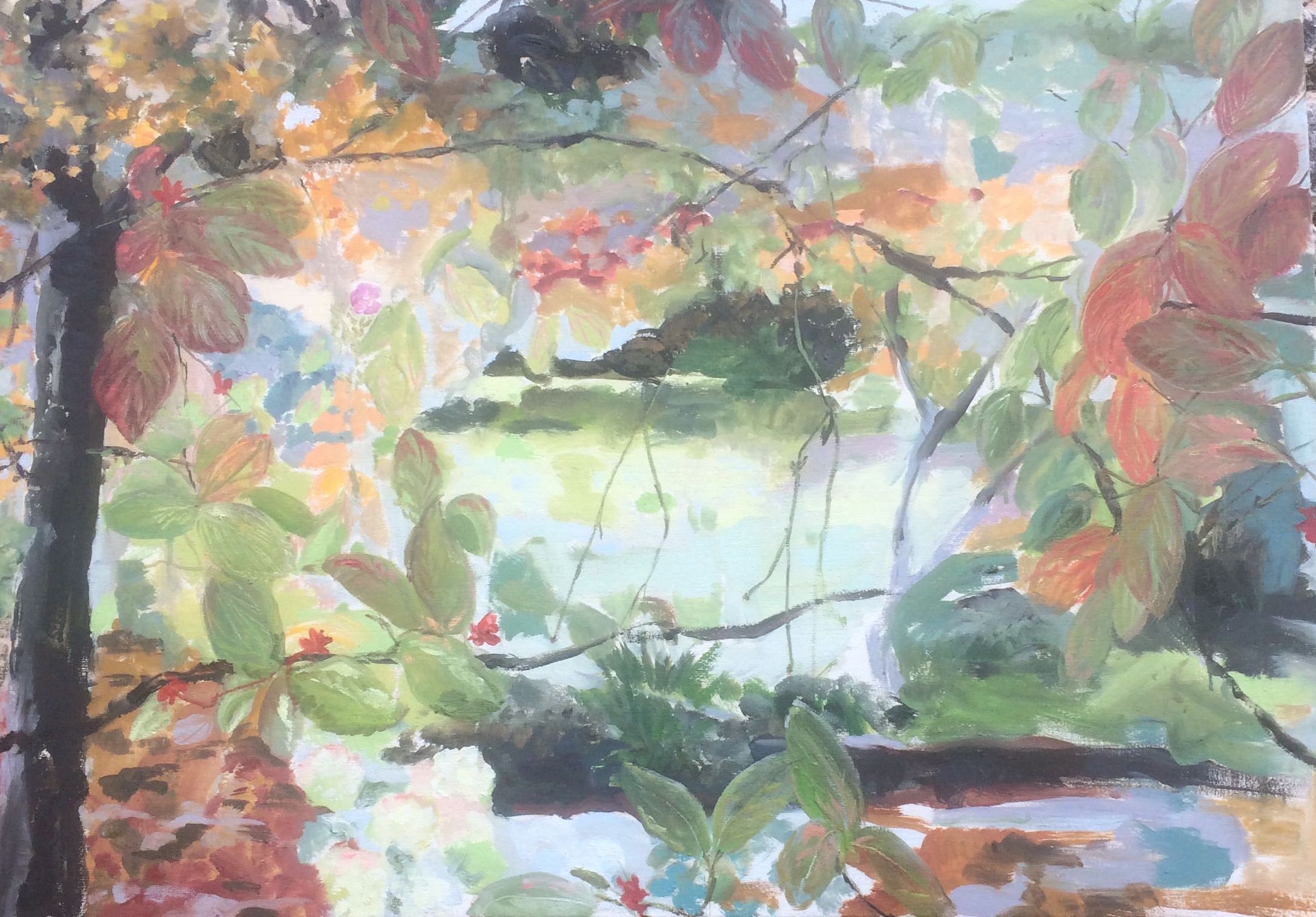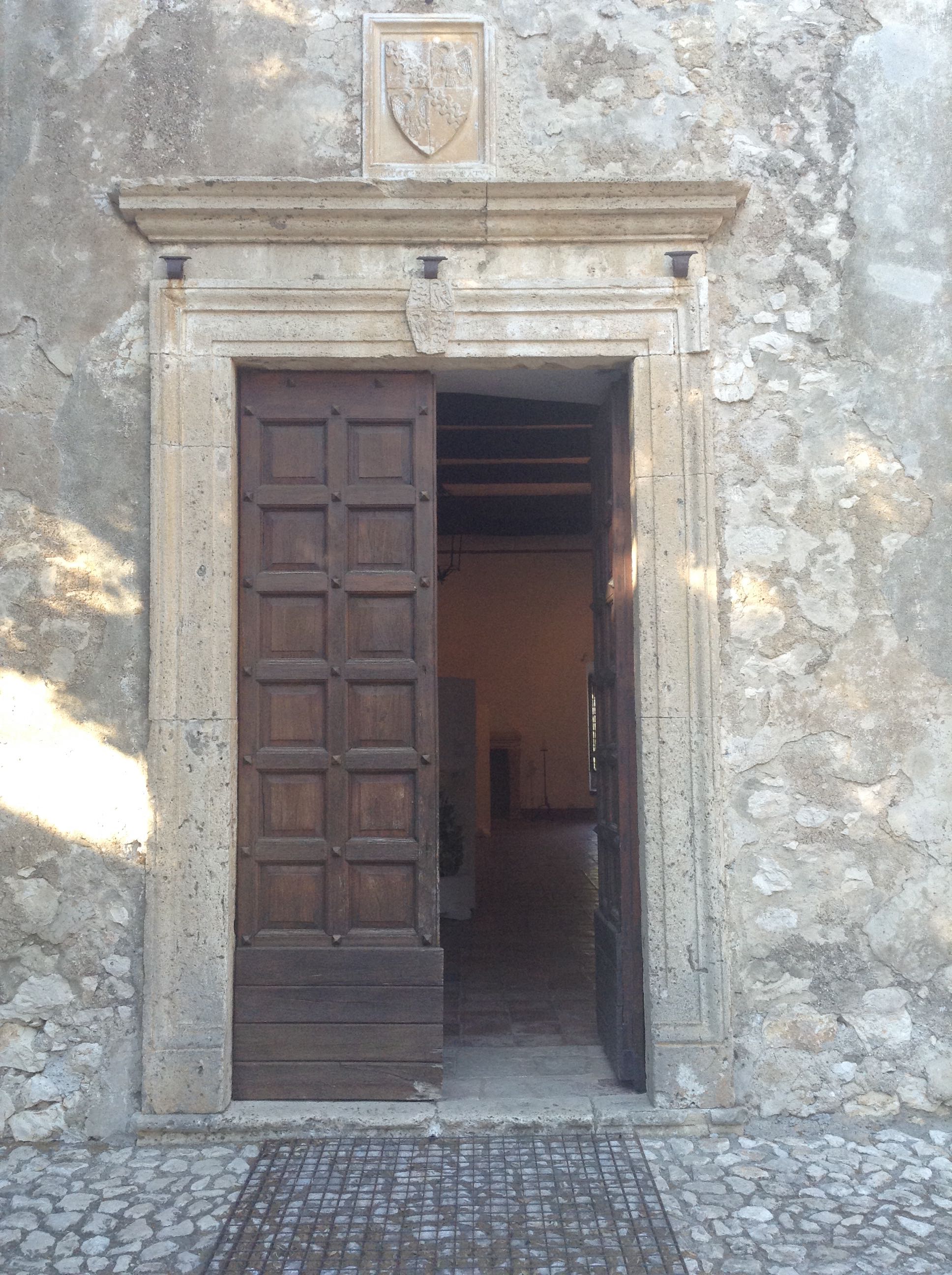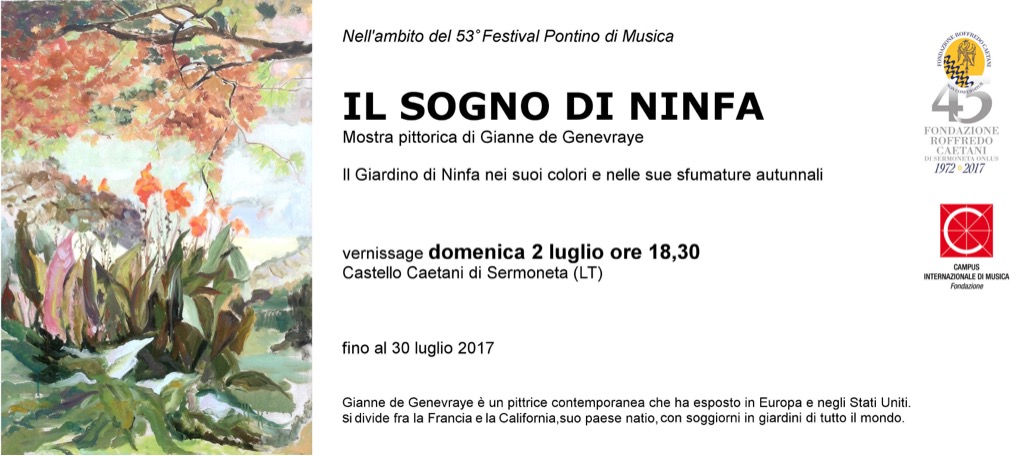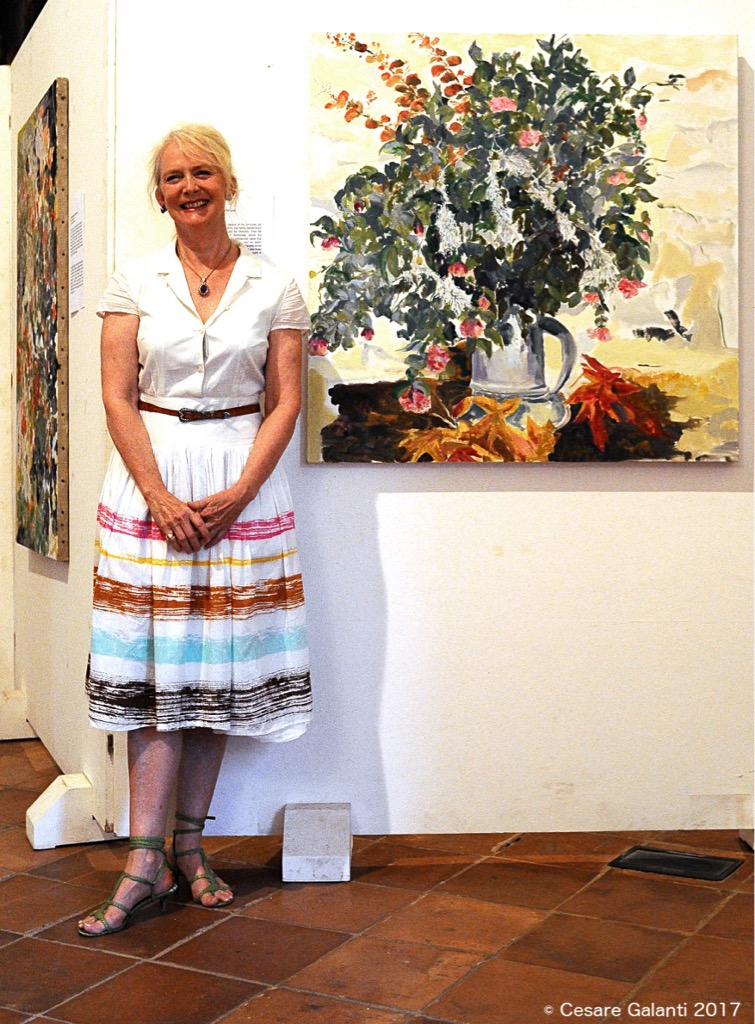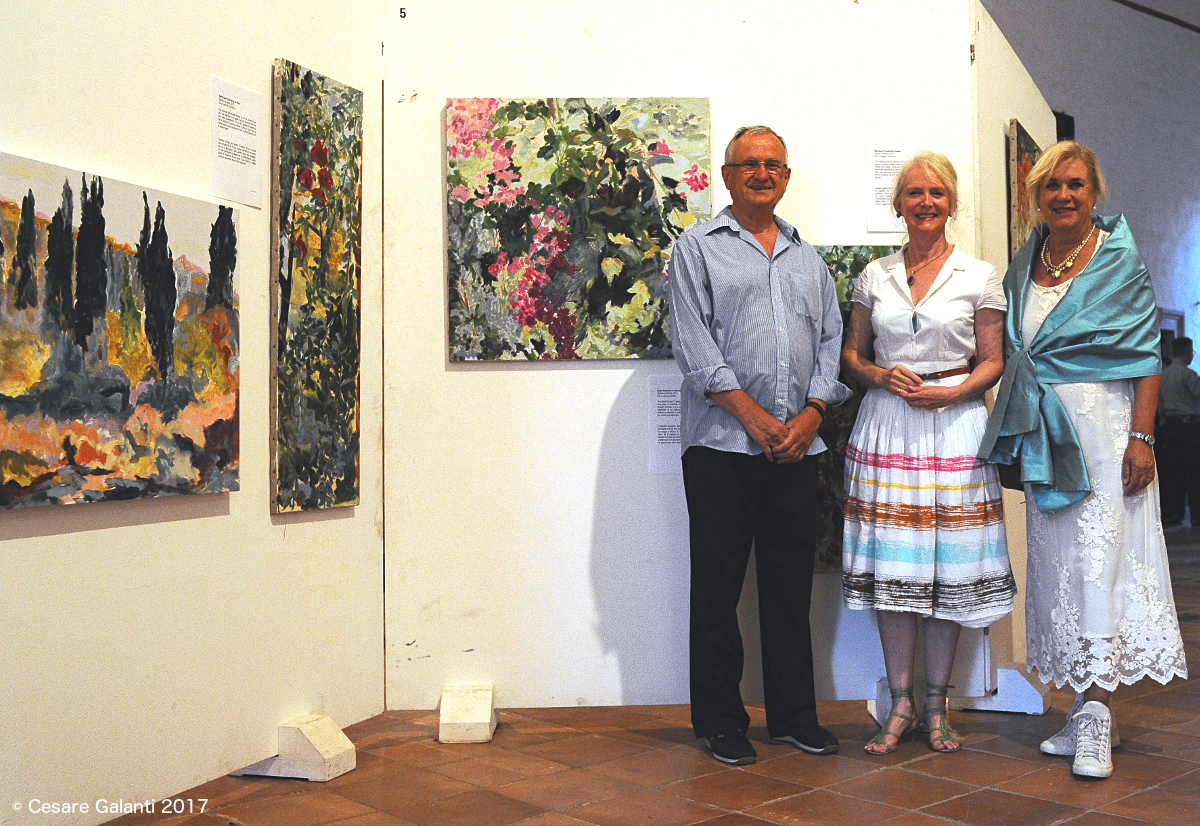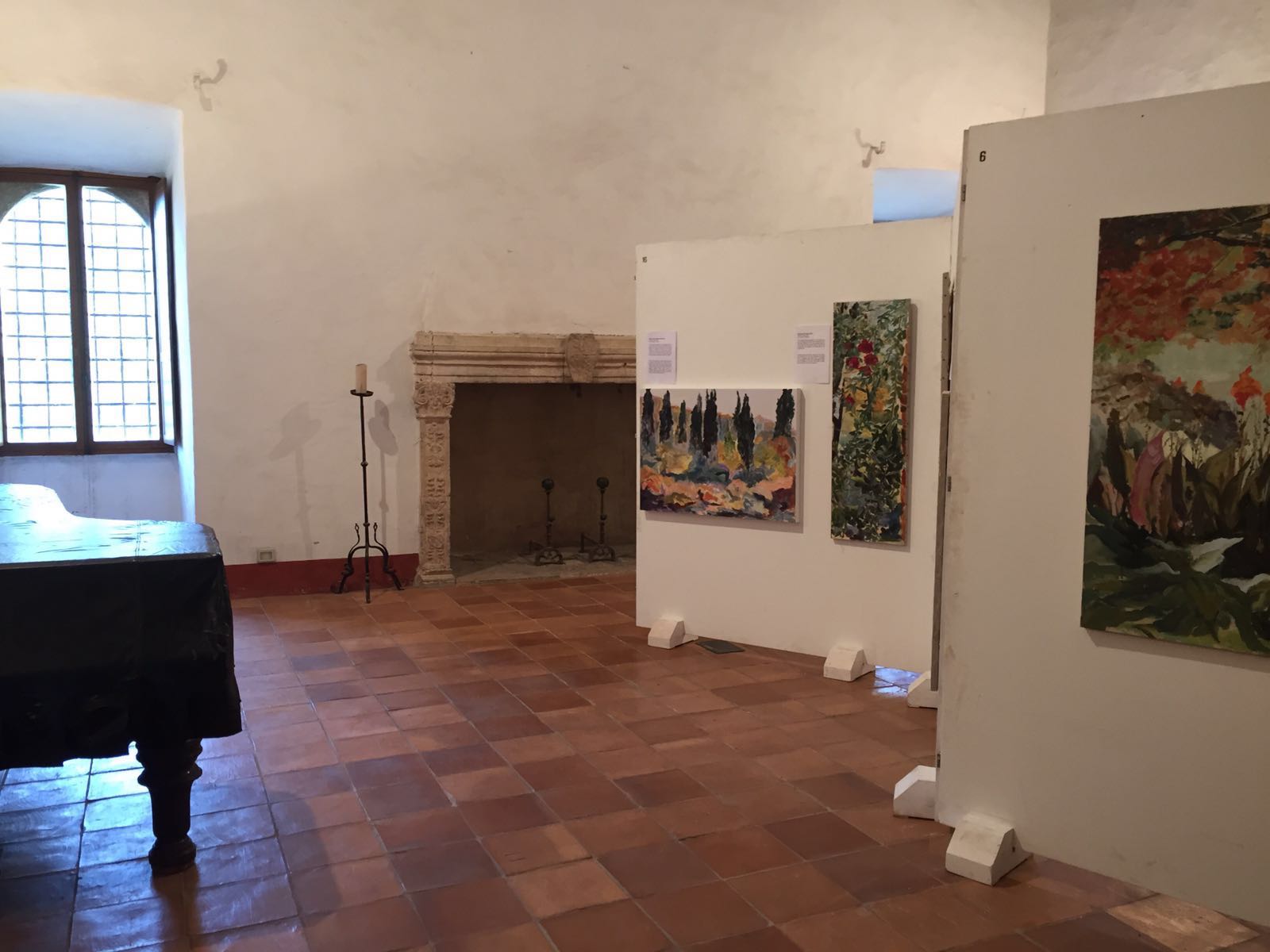 Dear Friends,
The inauguration of my solo exposition in Italy in the city of Sermoneta was a very special event for me. I exhibited 16 paintings from my residency in the garden of Ninfa, a mysteriously beautiful garden outside of Rome I painted last Fall in 2016. The show is up for the month of July in the Castello Caetani.
The Roffredo Caetani Fondazione owns and operates both the castle and the Ninfa Garden. The garden is open to the public only two days per month and the castle is open Friday through Wednesday (http://www.fondazionecaetani.org/). My exhibit is in the Sala Cardinale in the Castello, so I am in great — to say the least — company.
The exhibition is concurrent with the 53rd edition of Festival Pontino di Musica 2017. Throughout the month of July, the public will hear top-notch contemporary and classical music concerts in both the castle and in the city of Latina. (http://www.campusmusica.it/).
In the catalogue for the music festival, Pier Giacomo Sottoriva, President of the Fondazione Roffredo Caetani di Sermoneta onlus wrote, "…and [we] welcome Gianne de Genevraye: you were the preferred guest visual artist in the Caetani Castello in Sermoneta, with the extraordinary chromatic colors of your paintings, with the passion that evokes the perfume, poetry and dreams of your subject that you captured in the Ninfa Garden, which sweetly accompanies the notes of this Festival, intertwining amongst the antique masterpieces [presented in the room]."
My heartfelt thanks to those that helped me in this wonderful residency: Alessandra Vinciguerra for the introduction, Esme Howard for the recommendation,  Mauro and Stella for presence and friendship, Paolina for organization, Luca for expo ideas, the gardeners Claudio and Antonio, Andrea for the sublime lodgings, Max and Dino for the installation, and especially Presidente Sottoriva for his words and support.
My next Monthly News will be in September, when I will be in the City of Antibes, invited as artist in residence for two months by the city. Until then, wishing you all a restful summer.
Warmly,
Gianne
P.S. To see the images from my residency at Tresco, please visit (https://www.gianne.org).