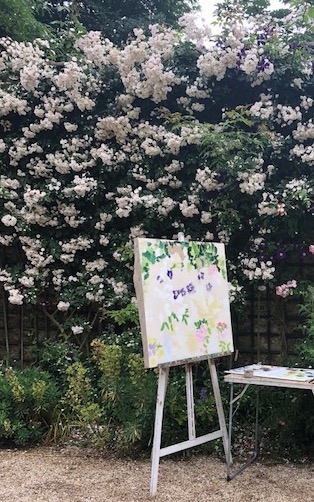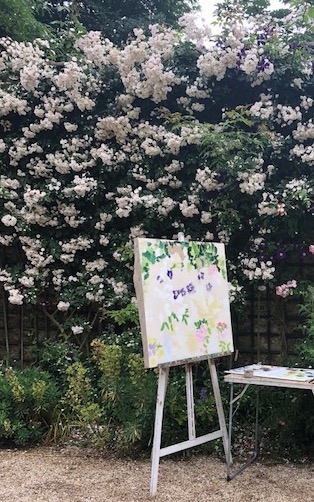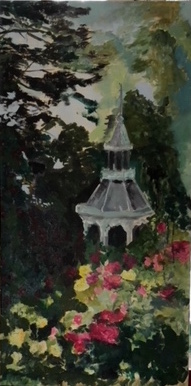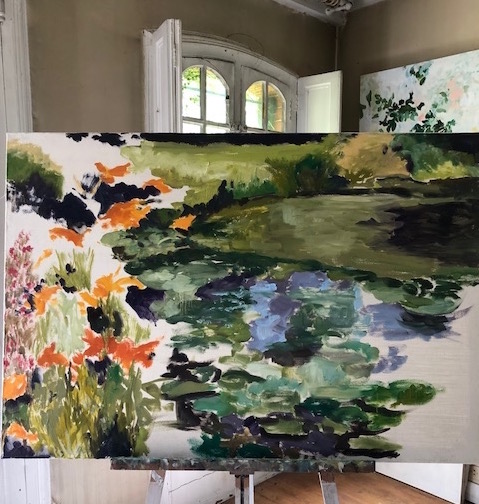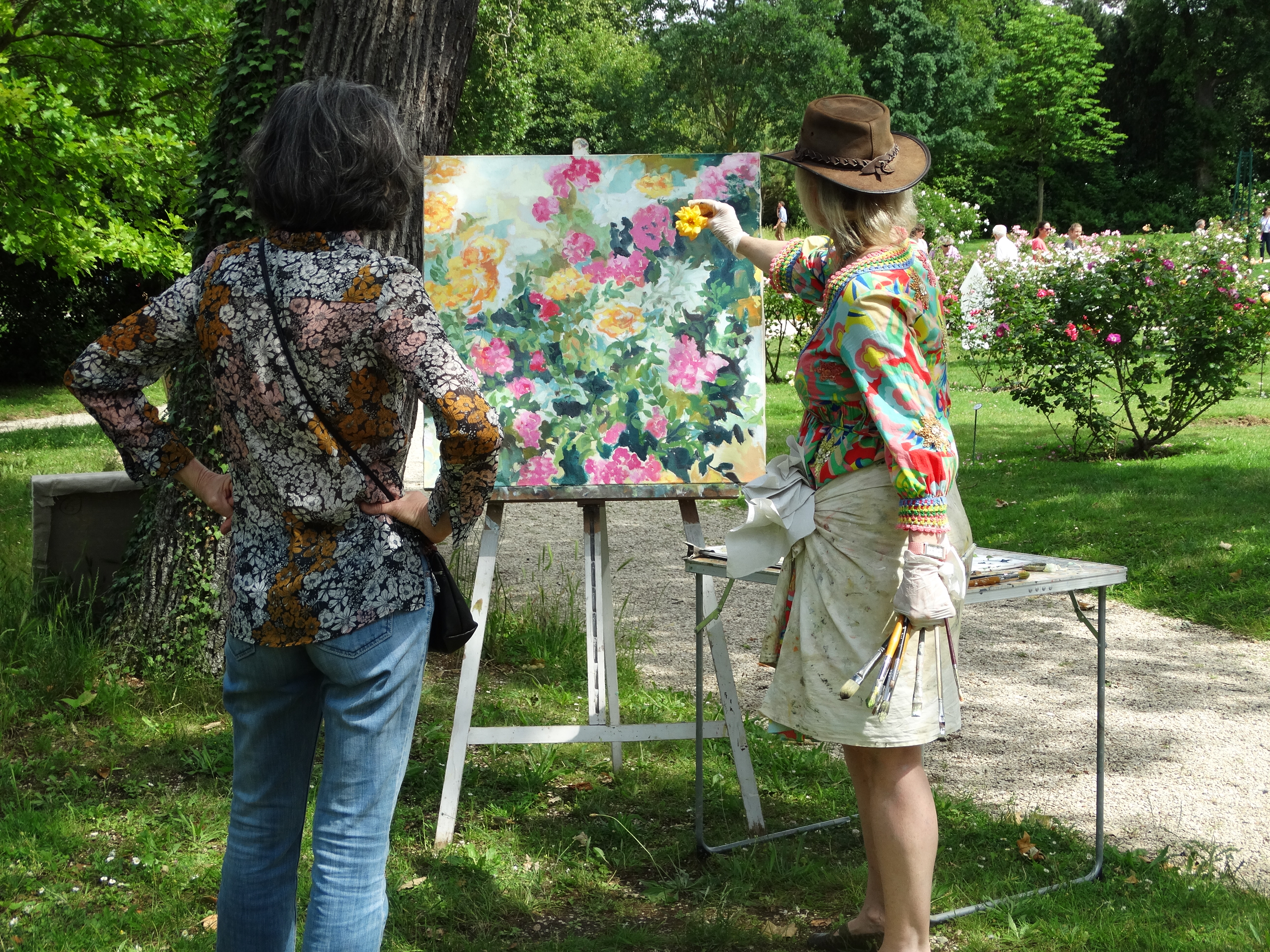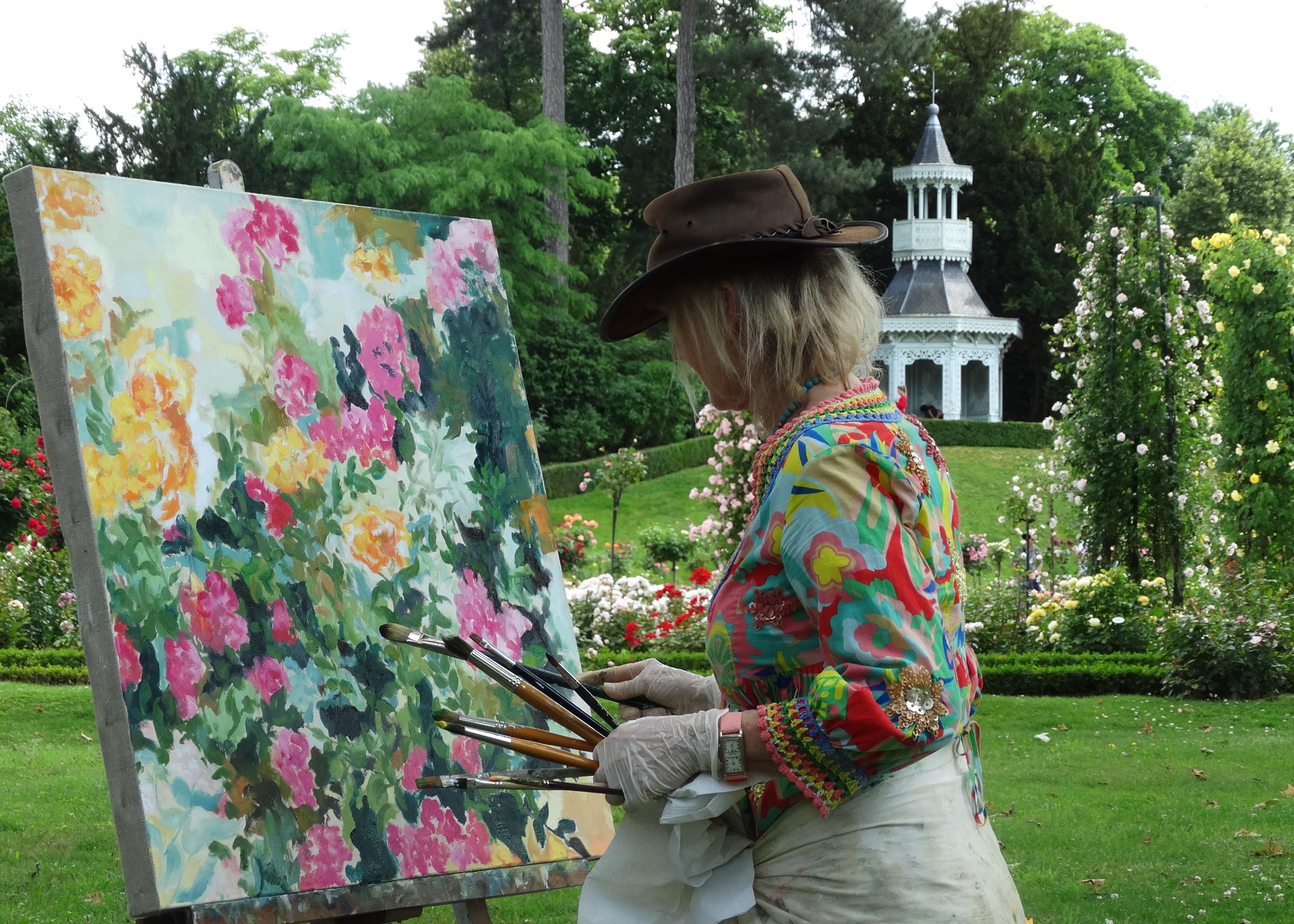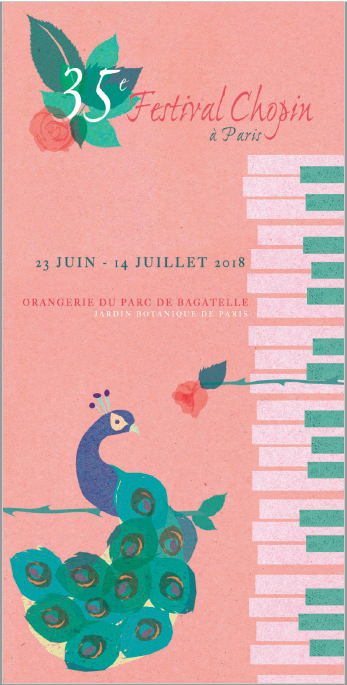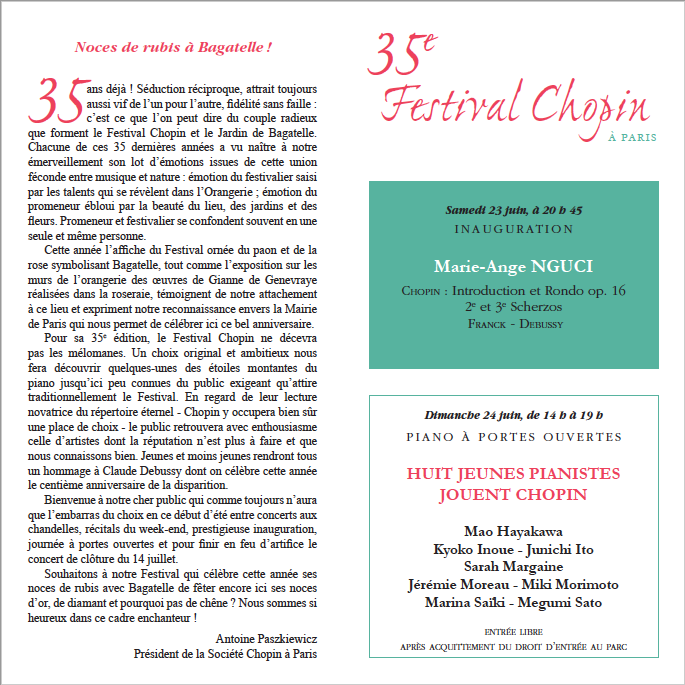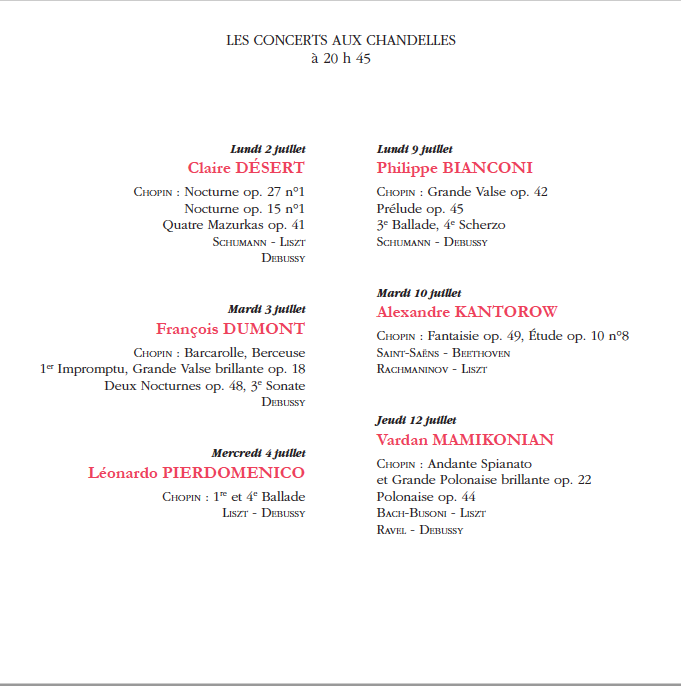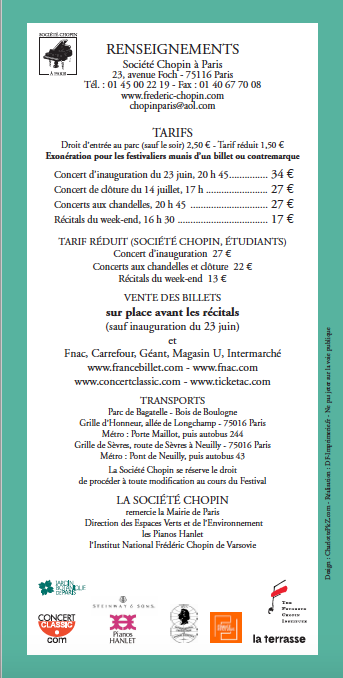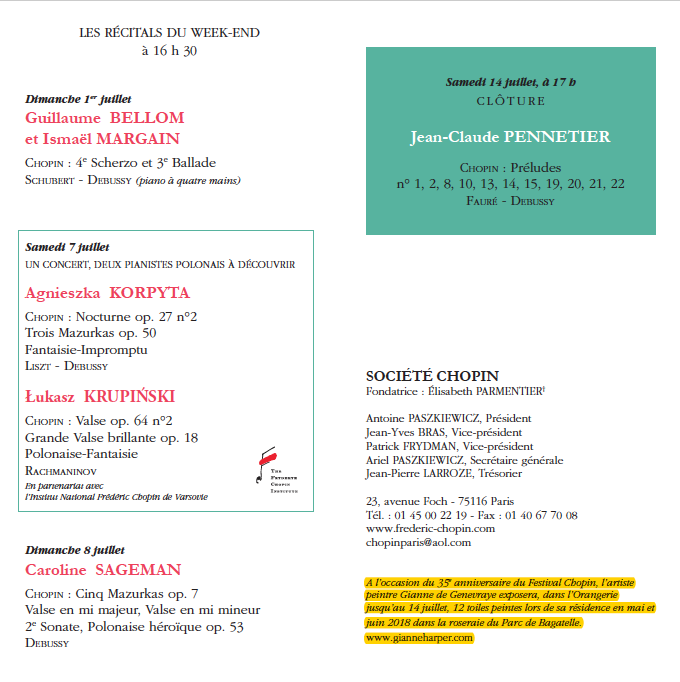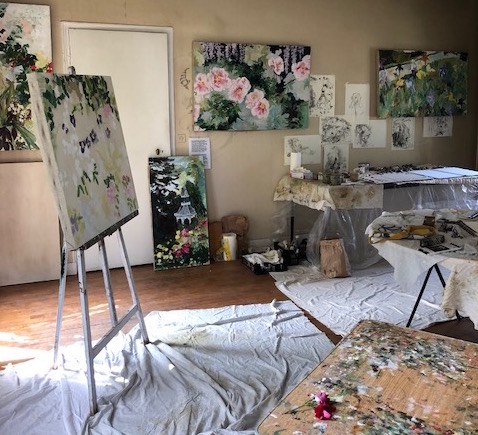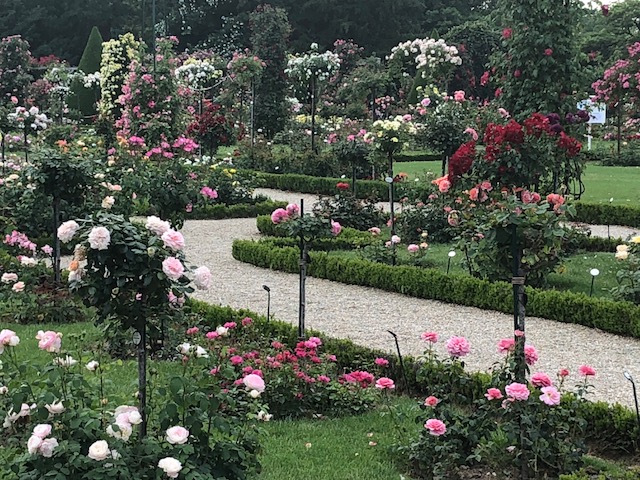 http://www.frederic-chopin.com (http://www.frederic-chopin.com/Dear Friends,
I am winding down my residence here in Paris at the Parc du Bagatelle, finishing paintings 11 and 12 this week before I install the exposition in the Orangerie at Bagatelle in time for the International Rose Competition on June 21, followed by the Chopin Festival.
There is still time to purchase tickets for the inaugural concert on Saturday June 23, which includes a cocktail reception in the park after the piano concert. The following day, Sunday June 24, there is an open house piano music event in the same Orangerie from 14h to 19h, free entrance where you can come to listen to music and see my show. The paintings will be visible to the public only during concerts and at the open house on June 24. I will be present for both of these concerts, as well as at the closing festival concert on July 14.  Please see the Chopin Society's  website for complete concert information and ticket prices. www.frederic-chopin.com (http://www.frederic-chopin.com/)
The opening in Antibes last week was wonderful! Thank you to my friends who came to this event.  This exhibition continues until September 30, Please remember that they are open only on Wednesday and Saturday afternoons.  The daily newspaper NICE MATIN has done an interview on me about this show. There is also a good article about my residency in Antibes was penned by Naneen Rossi in her fun blog about life on the Cap d'Antibes: https://www.ilovecapdantibes.com/at-one-with-nature/
Bagatelle has been a rich and intense experience, following nature's determined path of progression in time mirrored by the plants and blooms.  I yet again had to learn a new way of working; from sketches and memory. I managed to capture different aspects of this exceptional botanical garden, meeting the challenge of a different visual approach for each of the 12 paintings. I also did a outdoor demonstration for the public during the Rose Festival last weekend, a first for me.  Many thanks to all who made the trip to come and see me in my on site studio. I have been honored to have been the first resident artist at Bagatelle.
I will spend the last week of June in Paris visiting all the exhibits that are in town that I've not seen, being in the studio almost everyday for painting.  More about that in July's letter.
Until then, hoping to see you at the Chopin Festival,
Gianne
P.S. I invite you to visit my website as all the paintings from my residency at Bagatelle and Eilenroc in Cap d'Antibes are now posted. www.gianne.org (https://www.gianne.org/)