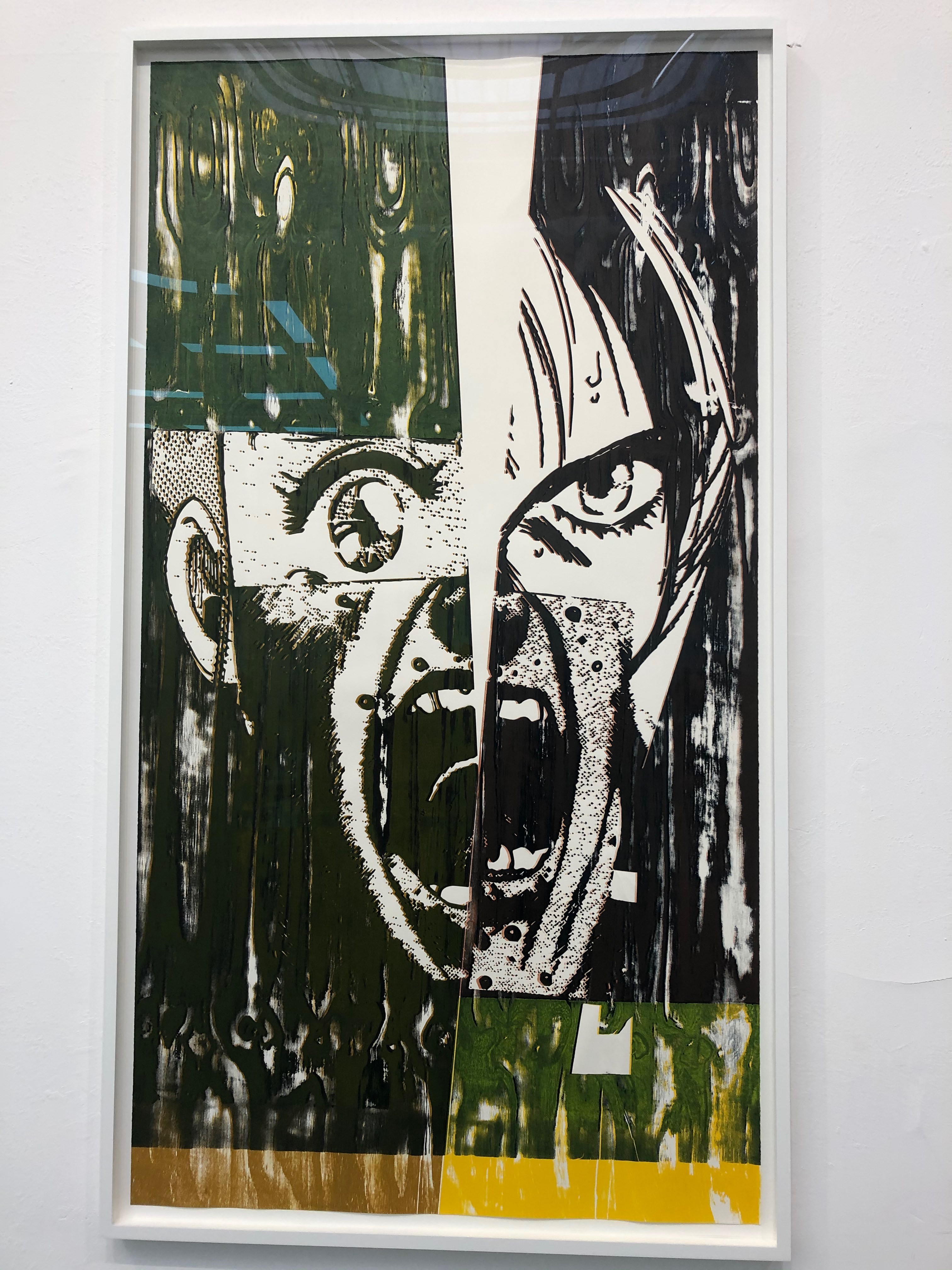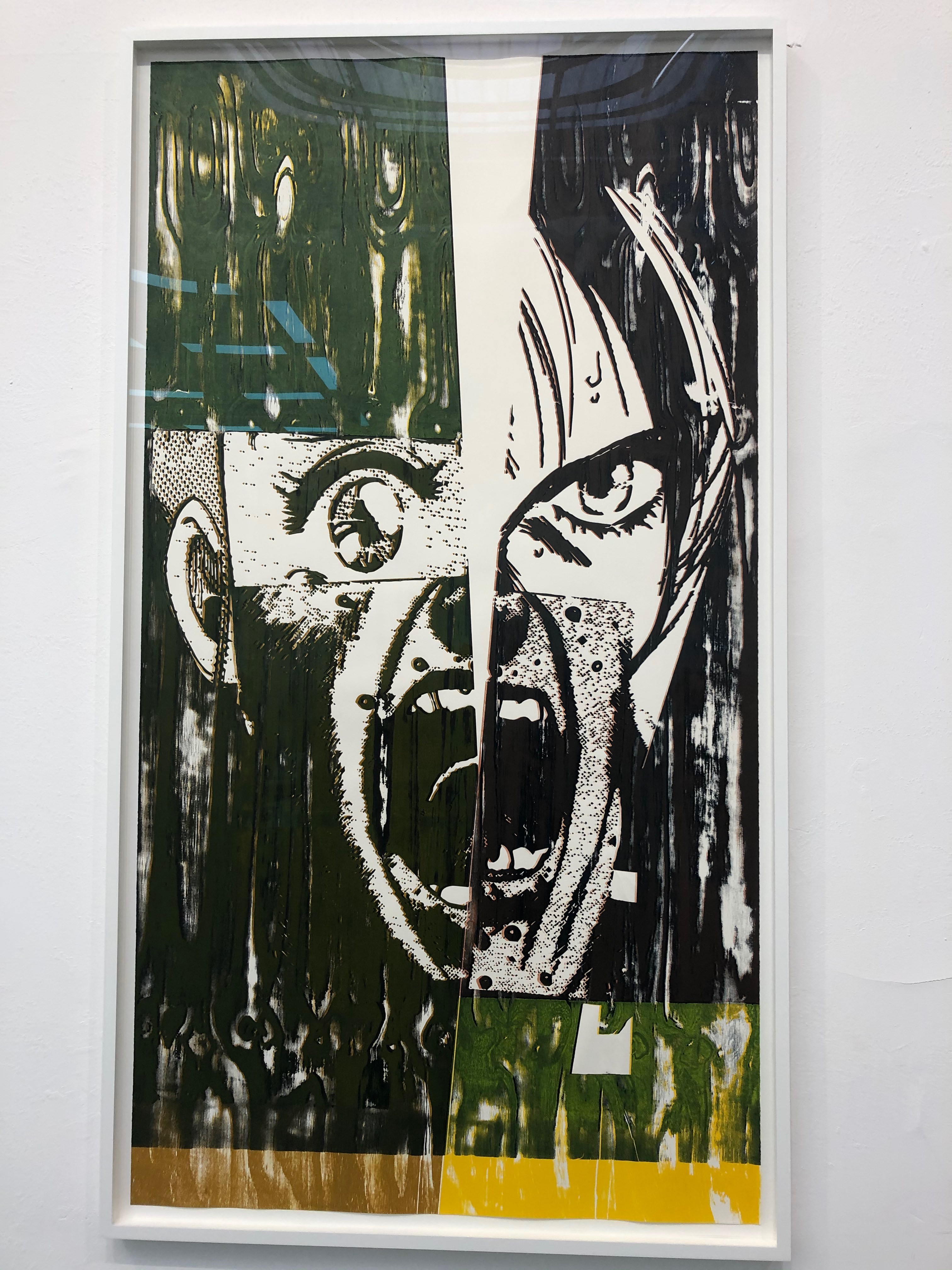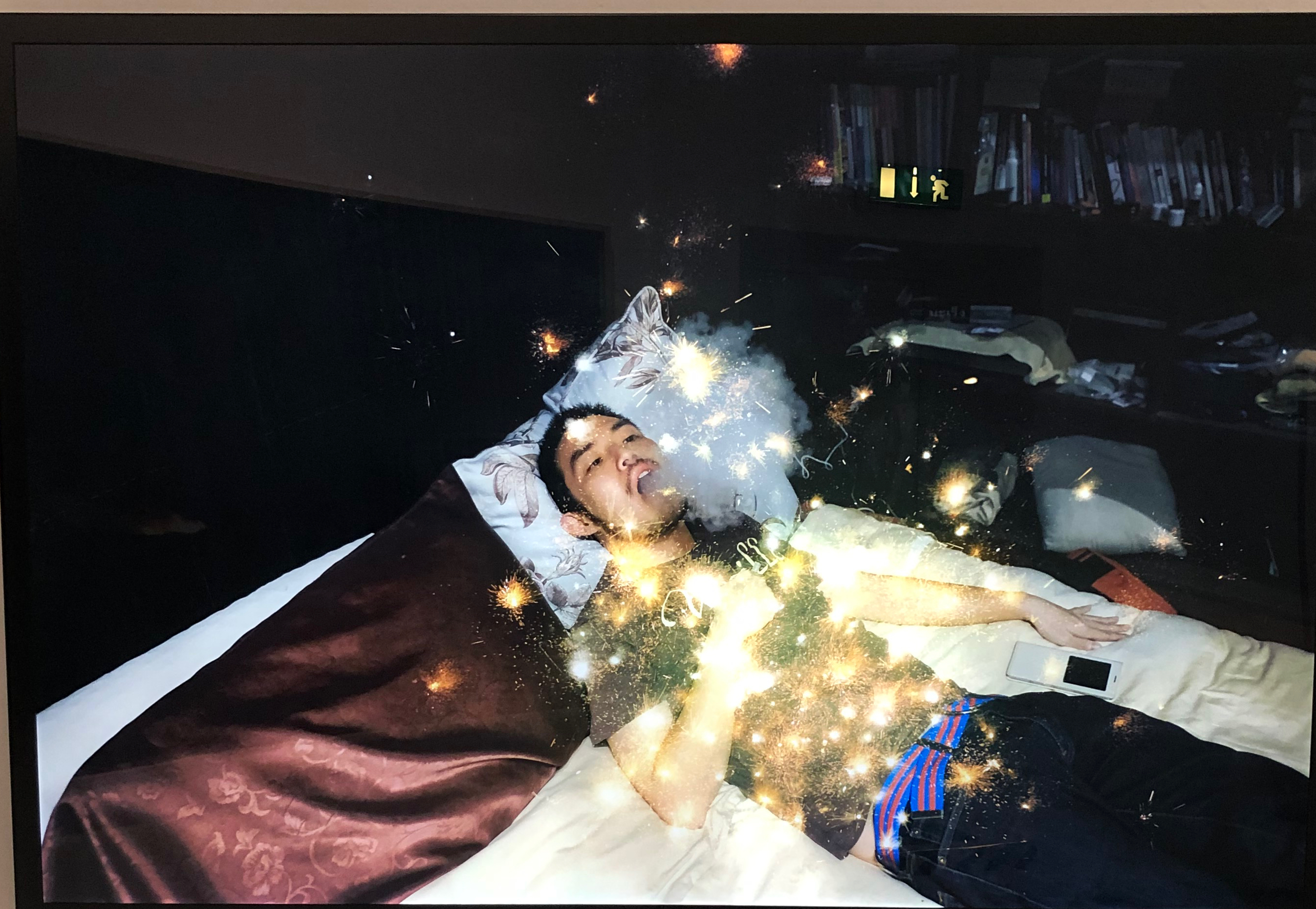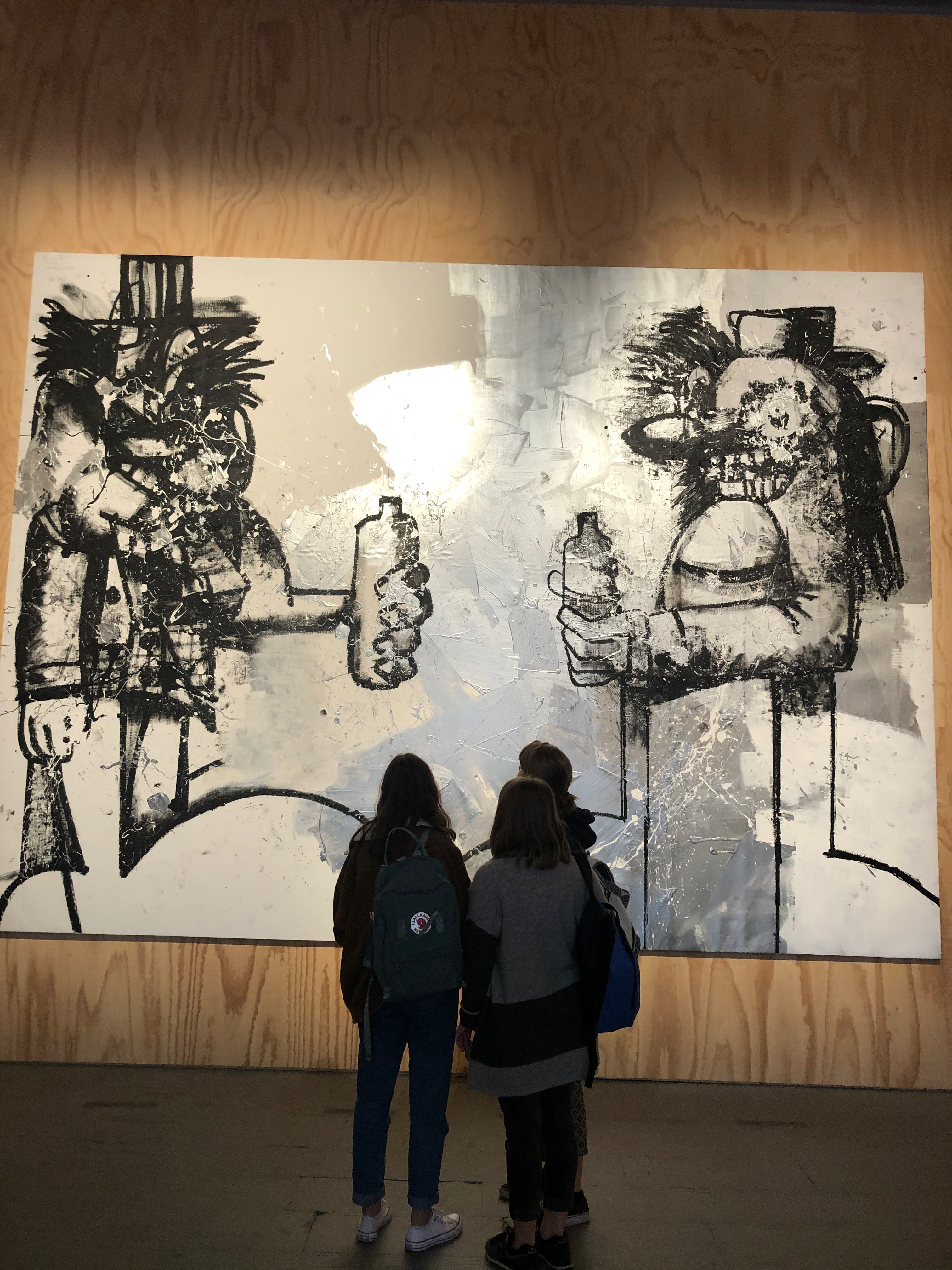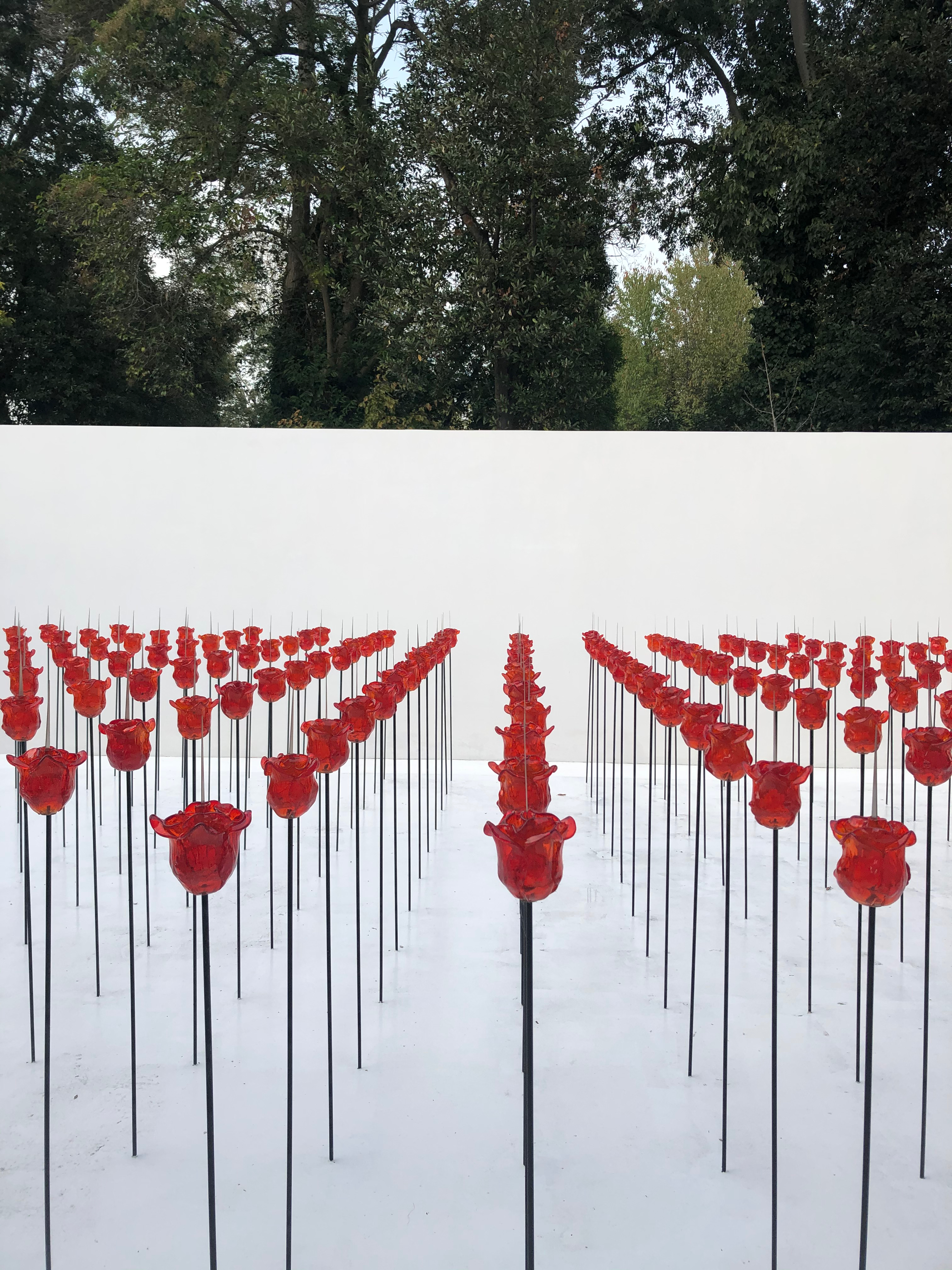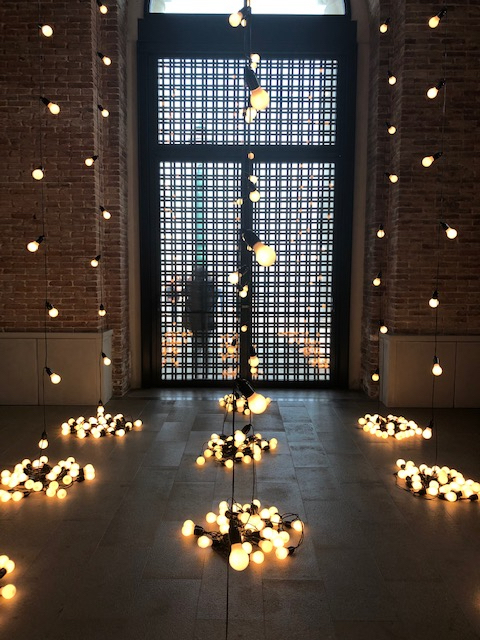 Dear Friends,
I was privileged to able to see the Biennale of Venice this year.
We all expect something from Venice: romance, Old Masters at the Academia, fog, crowds with selfie sticks, great food, cruise ships, no cars and lots of water. Once again the city never disappoints.
I understood several themes in the contemporary art shows that happen in over 20 different venues around Venice that translates into trends in art today:
1.The world is seen through screens, meaning devices—a morphed, contemporary version of post-modernism. Paintings by Luc Tuymans at the Palazzo Grassi are done from photos of a television screen or iPhone imagery, computer shots…and painting by Avery Singer who's subject is only revealed when you take a picture of it.
2. From Precious: "Pod World Beaded" by sisters Wertheim, and installation in the Austrian Pavilion by Renate Bertlmann
To Horror: "The Scream" by Munch revisited by Christian Marclay, large paintings by George Condo, and the highly disturbing industrial robot scooping what could be blood by Sun Yuan and Peng Yu.
3. Nightmares: the subconscious and dream world; pell-mell images usually mixed with anxiety combined with grating, almost intolerable sound: a deep space video, and the excellent video by French artist Laure Prouvost, "Deep See Blue Surrounding You, In Quel Blu Profond."
4. Capture: some welcome serene sculptures of contained water by Roni Horn, and hanging bunches of yellow light at the Dogana by Elaine Sturtevant.
5. Freakishness: Crying dolls, masked puppets, fairy-tale-gone-wrong imagery; butt-dancing in the Brazilian pavilion (in fact a movement called Swingueirra—men, women and transgenders in a dancing frenzy carrying the spectator into exuberant joy and tolerance…you can see from what I called it I have a ways to go here…), Mari Katayama showing photos of herself with fetish objects. The less remarkable artists showing predictable violent imagery.
The title of the Biennale Arte is aptly titled. "May You Live in Interesting Times."
Indeed.
I am looking forward to getting back to my brushes in California in November and December.
Yours In Art,
Gianne