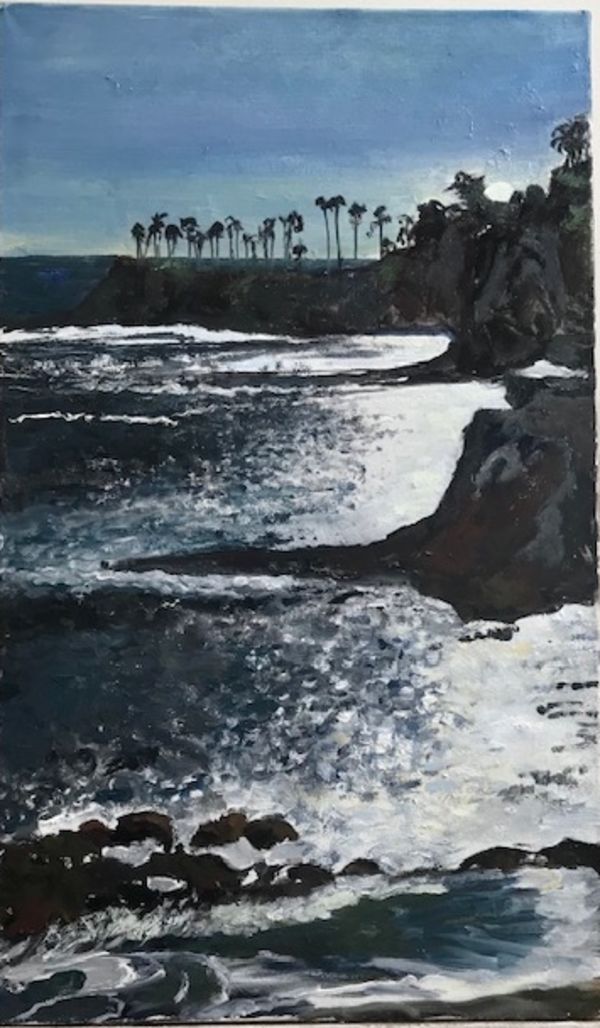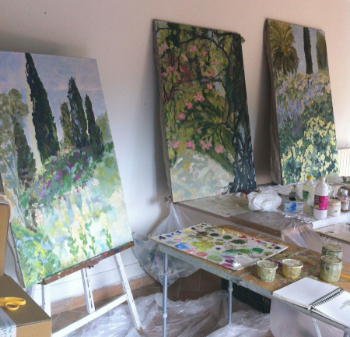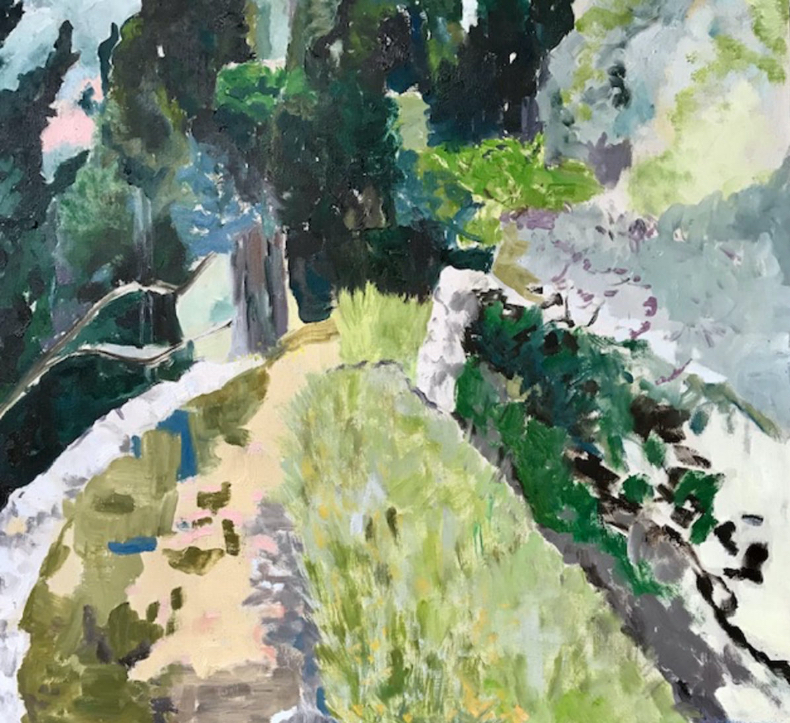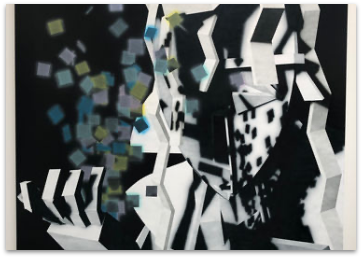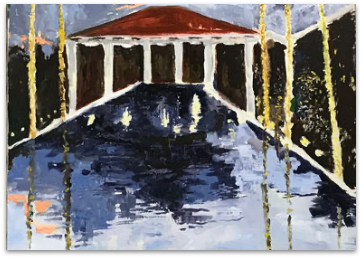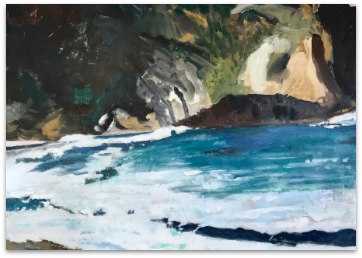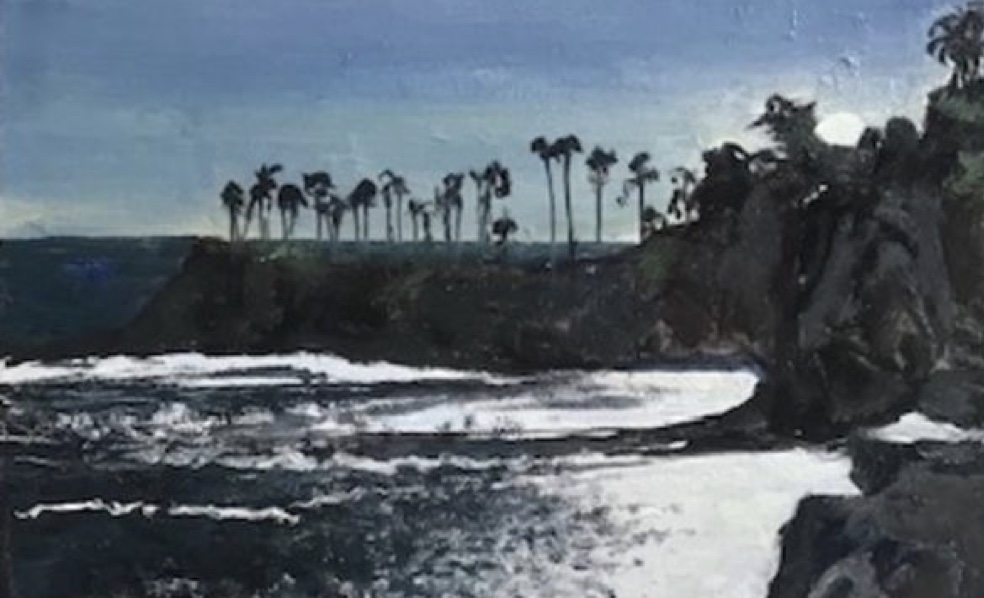 Dear Friends,
As this strange year of 2020 progresses, it gives me time to explore new areas of study, reading, online viewing and other activities not normally available with an over-scheduled life. Taking time to learn new things has been a delight I'd love to share with you.
Recent paintings for the Water Landscape in Orange County project significantly changed my painting style to the traditional landscape perspective of fore, middle, and background. Moving in this direction required learning some new skills, because UCI's Minimalist school in the late '70s provided little technical training for subjects such as water.
Out my front window is Laguna's Main Beach, one of the most beautiful beaches in Southern California, so why not learn to paint seascapes from a pro? Ray Roberts' Fundamentals in Structure and Design in the Seascape is an excellent online workshop series that's translating my fascination with the ocean into painting. https://www.krollroberts.com/live-demos.
Bouquets continue to endlessly inspire and fill me with joy.
My memoir, started in 2007 and with many revisions, is finally finishing. It is about my amazing experience of 35 years in France. As in painting, the best way forward is to gain the technical skills to make it a valid piece of creative writing. The June-September Summer Writing Festival with the outstanding Jericho Writers from the UK has been wonderful and I'm very excited about sharing this book in the near future. https://members.jerichowriters.com/
In anticipation of returning to Italy once quarantines are lifted, studies continue to improve my Italian fluency with the rigorous online Wellesley University AP course with EdX. Tutto bene! https://www.edx.org/
On the science side, there is much to learn about hydrogen fuel cell cars to intelligently oppose a hydrogen refueling station proposed 35 feet from my home. Political activism is strangely invigorating.
My hope as we turn the corner on the first half of 2020 is you remain inspired to explore new ways of thinking and simply being.
Sending wellness and peace,
Gianne